Russian press review, 28.02.07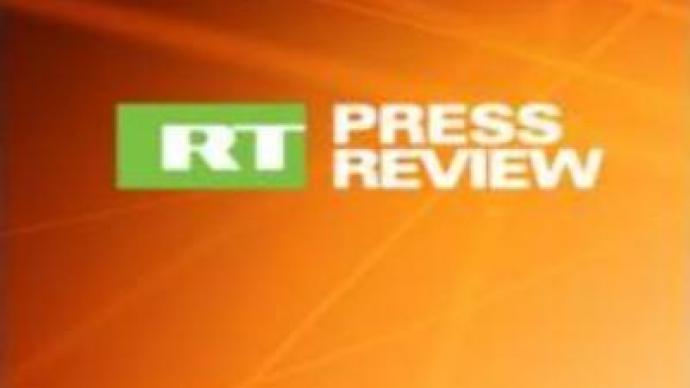 Russian press analyses why trust in Russian big businesses is so low across the globe, focuses on the results of the Hamas leader's visit to Russia, reports on the unified gene bank which could be set up in Russia soon.
Vedomosti
tries to find out why trust in Russian big businesses is so low across the world. A survey by an international PR company reveals Russian companies have a devastating image when compared to businesses from other countries. Foreign business leaders lay more trust in Shell than in its Russian rival Gazprom in all but one of the 18 countries included in the study. The only country where Gazprom scores better on the so called Trust Barometer is Russia. Foreign business leaders appear to trust Canadian, Swedish and German enterprises most. The paper cites an economic analyst who says it's not so much the image of Russian businesses, but rather a bad image of the country as a whole that makes for the poor results.
Gazeta
reports on the visit of the Hamas leader to Russia. The paper says Khaled Mashaal used Moscow as a platform for his threats to the United States and Israel. But it goes on, he's forgotten that Israel is one of Russia's close allies in the Middle East, while the State of Palestine is not recognised at all. The paper notes that diplomats have not commented on the Hamas leader's attacks on Israel, and have instead promised to support the lifting of a blockade on the Palestinians.
Novaya Gazeta
wonders why the U.S. president has not forgiven Belarus for human rights abuses even though he has forgiven Libya. A U.S. embargo on military supplies to Libya, an extremely authoritarian nation, was lifted on Monday, but Belarus is still a target for the Bush administration. Addressing Republican governors in Washington, Bush said the government will go on pressing for freedoms in states like Belarus and Cuba. The sharp statement came after a group of American volunteers was exiled from Belarus, accused of illegal religious practices. The daily points to a decision by Congress last December to extend the Act on democracy in Belarus for 2 more years. It imposes sanctions on president Aleksandr Lukashenko and other officials. Lawmakers also guaranteed financial support for Belarus's opposition and human rights organisations.
Rossiiskaya Gazeta
looks at the unified gene bank which could be set up in Russia soon. The paper cites a government criminologist who says a bill is being prepared that would create a central database containing DNA information of criminals. Genetic identification has been actively developed in Russia since 2005. As an example of the technique's usefulness, the official mentions the case of a murderer being detected out of 5 suspects in a matter of just two days, when his genetic code was matched to blood samples found at the site of the crime. The article concludes that two thirds of criminal offences are solved with the help of DNA tests.
You can share this story on social media: