Russian press review 27.11.06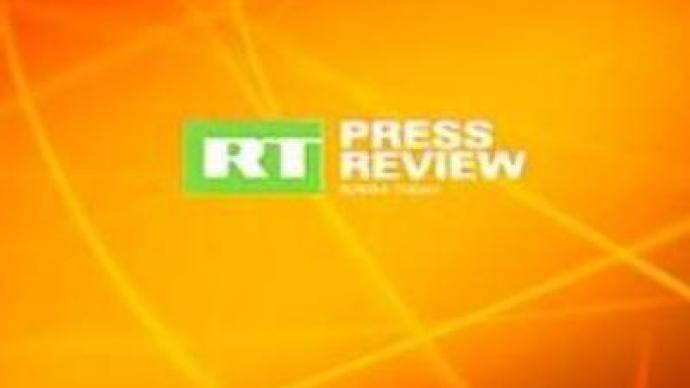 Russian press writes about the upcoming CIS summit; Belarus' initiative to resist Gazprom's policy towards former Soviet countries and Gerhard Schroeder's book: "Decisions: My Life in Politics".
Ahead of this week's CIS summit,
"Nezavisimaya Gazeta"
newspaper writes that some CIS members may use the meeting to bargain with Russia. They've threatened to withdraw from the Commonwealth and block Russia's accession to the WTO, unless Russia makes some concessions. Georgia and Moldova want Russia to stop backing the breakaway republics of Abkhazia, South Ossetia, and Transdniester and to cancel bans Russia has imposed against them, while Ukraine and Belarus want lower gas prices.
Staying with the issue,
"Kommersant"
business daily concentrates on Belarus' initiative to resist Gazprom's policy towards former Soviet countries. Belarus' president Alexandr Lukashenko has already discussed coordinating his country's energy strategy with Ukraine. The initiative goes as far as creating a Belarus-Ukraine block to secure energy safety and enable joint negotiations to cut Gazprom gas prices. Lukashenko also opposes any radical reforms of the CIS, which could endanger the free trade zone. In Lukashenko's view, the trade zone should guarantee Russia's internal gas prices for all CIS countries.
And back to
"Nezavisimaya Gazeta"
newspaper which prints extracts from Gerhard Schroeder's book: "Decisions: My Life in Politics," which was published this autumn. The former German chancellor reflects in particular on Putin, Russia and Europe, giving an overall favourable overview of Putin's presidency. While analyzing Russia's international role, Schroeder goes as far as saying that Russia and Germany could prove to be more effective than the United States in resolving the Arab-Israeli conflict. On another matter, Schroeder says Europe should grant Russia access to its energy market since Russia allows European energy companies a role in developing its gas and oil deposits. Focusing on Putin, Schroeder believes the Russian president is thinking in European terms and sees Russia's mission as becoming a part of Europe.
"Vremya Novostey"
daily tells of an unusual initiative by officials in the Vologda Region. They want to work out some kind of standard for Ded Moroz, a traditional figure in Russian New Year festivities. The deputy governor says he's not quite happy with the way Russia's equivalent of Father Christmas is sometimes portrayed by toy manufacturers. Authorities in the region where Ded Moroz officially resides don't want him to look like Santa Claus, his Western counterpart. The new standard will include a detailed description of the festive figure's appearance and even his personality.
You can share this story on social media: