Russian press review, 27.01.07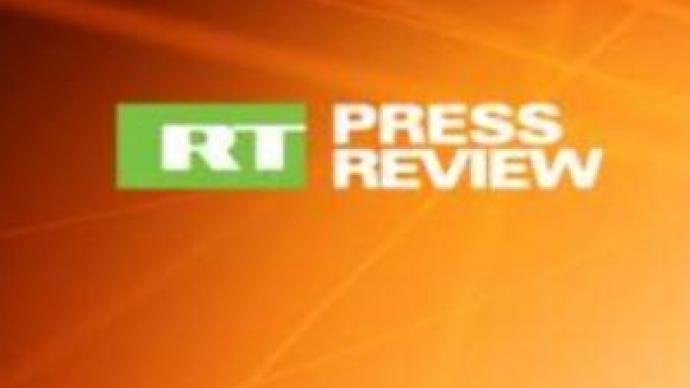 Russian press pays most of its attention to Russia's performance at the World Economic forum and also touches upon Russia's relations with Belarus and the United States.
Rossiyskaya gazeta
focuses on the World Economic Forum in Davos. It says no one expected Russia to be so determined in attempts to assure other members it IS a reliable energy supplier. According to the daily, Moscow has managed to turn the tide, in an almost hopeless situation, and has changed the negative outlook.Last week's terror alert in Russia has drawn the attention of
Itogi
magazine. It was the first time the public was made aware of a potential threat. According to the weekly, it looked like a drill, with no evidence of any planned attack found. The magazine suggests, while it was good to see the new strategy of public warnings, the anti-terror committee should be careful. One day it might find itself as 'The Boy Who Cried Wolf', and no one will take it seriously when a real threat arrives.Following the recent strain in relations between Russia and Belarus,
Rossia
looks at the future of the Union between the two. According to the paper, with Russia fighting for political dominance and Belarus battling for independence, the Union's prospects look bleak.Another weekly,
Profil
, looks at Russia's relations with the United States concluding that the last 15 years have been very unstable.The magazine says co-operation between the countries is not long term. According to Profil, the main reason for the rocky relations is Moscow and Washington's tendency to hold opposite views on most issues. It say Russia should form ties with the U.S – that aren't affected by changing electoral cycles. Profil warns against propaganda, but says Moscow should start building productive relations with the American media, which influences White House policy towards Russia.
Ogonyok
looks at the new separate train compartments for men and women in Russia. A trip taken by the paper's correspondent produced surprising results, he found it was the separate compartments for men which were in demand. The magazine says the gender-specific cabins were expected to be popular with ladies, who often complain about the smelly socks and unwelcome advances of fellow male travelers.
You can share this story on social media: