Russian press review, 26.12.06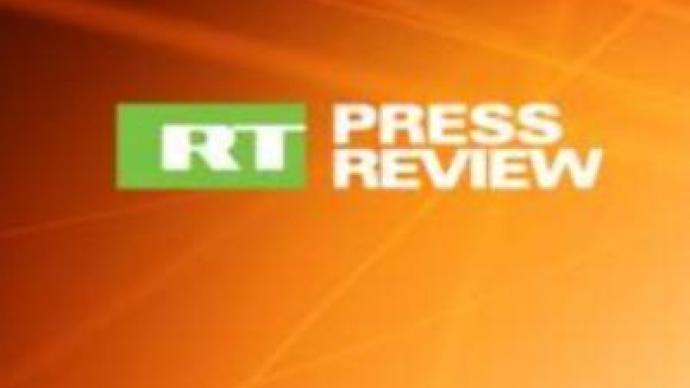 Russian press expands on Russia-Belarus gas row, offers an insight into the Moscow real estate market and tells about a new Internet-based President's School.
Vremya Novostey
daily takes a look at an escalating Russia-Belarus gas row. The paper quotes officials from Russian gas giant Gazprom who say Belarus has rejected most favourable terms for gas deliveries at market prices. According to the daily, Gazprom will be forced to switch off the gas on January 1, 2007, if no agreement is reached. So far both do not feel like meeting each other halfway. The daily believes it is quite in line with policies of the two states that do not seem to be building up a union anymore.Beides,
Vremya Novostey
cites Japanese newspaper Sankei Shimbun that says Japan might begin to design nuclear weapons. Although the government says it has no such intentions whatsoever, the paper says such a need became obvious following North Korea's ballistic tests in July. However, the daily goes on to say that to get hold of nuclear weapons, Japan needs the full-scale and comprehensive support of the U.S.
Rossiyskaya Gazeta
daily writes about the Internet-based President's School which has recently opened. According to the paper, the president's web-site for children is quite an exciting way to learn the basics of Russian history, organisation of the state, international relations and certain other things a future president ought to know.
At the same time,
Vedomosti
business daily quotes Russian political analysts who say the web-site is more oriented towards grown-ups. According to them, it is the adults who will learn about state organisation while downloading games from the web-site. Other experts see the internet project as an example of positive state PR. According to the daily, it is high time the state drew on western experience.
Nezavisimaya Gazeta
daily takes a look at the Moscow real estate market where prices have recently dropped. The paper says the trend is true both for cheap and posh elite apartments. However, according to realtors, this is just a minor drop since the prices tend to rise every spring. The daily also quotes real estate experts who believe the annual price rise in 2007 will reach 15-20%.
You can share this story on social media: