Russian press review, 25.03.07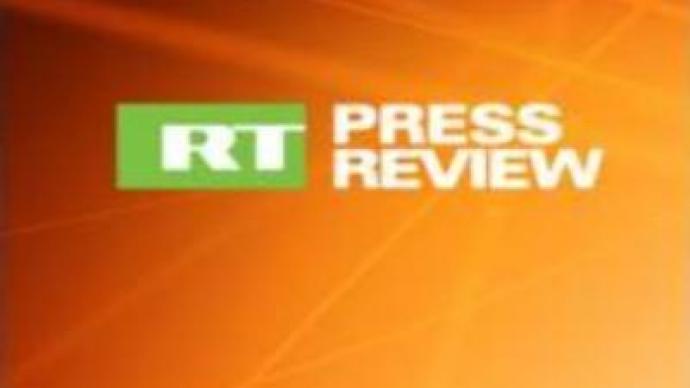 The Russian press looks at the recent plane crashes in the country and the investment climate in the Russian Federation. It also comments on the reasons why Russians have started working longer hours than they used to.
Argumenty i Fakty
looks at the analysis of recent plane crashes in Russia. The newspaper leads with stories of survivors of the plane that crashed in Samara airport in the South of Russia a week ago. It follows with statistics saying the number of people killed in plane crashes in 2006 was three times more than that in the last three years, over 300 people in exact figures. The paper says an inadequate level of preparation and training for pilots is the main reason for the increase in plane crashes on Russian domestic airlines. The weekly
Profile
magazine looks at the investment climate in the Russian Federation. It focuses on the International Conference on Russia's Business Partnership with Europe that took place in Holland in the middle of March. According to the weekly, the Netherlands is the largest European investor in Russia in terms of foreign direct investments, and it is also Russia's second main trading partner after Germany.Quoting the exact numbers,
Profile
says the amount of Dutch investments last year amounted to over $US 17 BLN, with the main sectors being in fuel, transport and communications, agriculture and the food industry.Talking about investment climate in Russia in general, the magazine quotes some experts who say it will depend a lot on the political stability in the country linking it with the upcoming Presidential elections.
Itogi
looks at the reasons why Russians have started working longer hours than they used to. The weekly reminds that according to Russian law, people are not allowed to work more than 40 hours a week and must have two days off. Although overtime, unlike in some other countries, is allowed – but they must be paid accordingly. Itogi says that nowadays in Russia only state employees have a fixed schedule from nine to six, whereas in most private or international-run companies people stay at work much later, and work about 10 or 12 hours a day. The magazine quotes experts in the field who say longer working hours are the result of positive changes in the Russian economy. The national market is growing so quickly that more and more new business opportunities are emerging, meaning there is more work to be done.
You can share this story on social media: