Russian press review, 25.02.07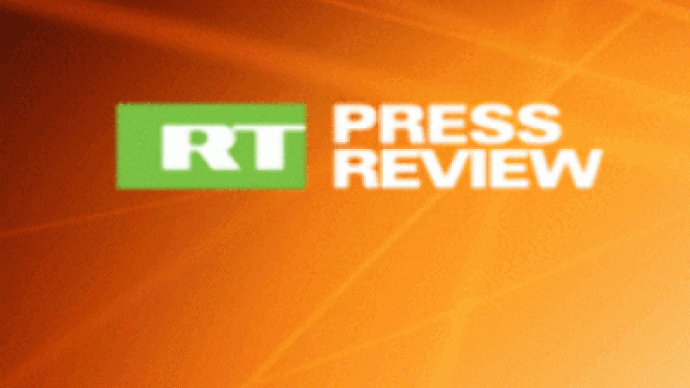 The Russian press looks at a possible makeover the Far East Russkiy Island may undergo, focuses on a scandal in Poland where the government disclosed intelligence officers' names, and tells about the fate of Soviet emblems in Russia.
Itogi
weekly writes about the "Wonder Island", into which the historical Russkiy Island near the Far Eastern city of Vladivostok may turn now that it has been chosen to host the APEC Summit of 2012. The island was once an important military base, and now there are plenty of deserted barracks and naval scrap metal depots. But by 2012 a special Summit Zone will be constructed, complete with six hotels, a conference hall and a press-centre. A modern Oceanarium, a zoo with animals unique to the area and a nature reserve are also planned. And for the first time, a bridge will be built connecting Russkiy Island to the mainland. Local authorities believe the project will turn the region into a tourist attraction and the once-isolated piece of land will become the capital of Russia's Far East.A document disclosing Polish military intelligence systems which was presented by the Polish government, dominates the front page of
Gazeta
newspaper's weekly edition. The report names more than 10,000 military intelligence officers, revealing their positions, including some in government. Four Polish ambassadors were recalled to Poland and summoned to the country's Foreign Ministry in light of the report's publication. They were believed to have been working for the military intelligence service before it was disbanded last year. The authors of the unprecedented report say a lot of intelligence officers had close ties with the Soviet KGB and assisted Russian agents in an attempt to control Polish politics. The paper says the Polish president is now searching for former officers within his Cabinet.
Ogonyok
weekly looks at the replacement of Soviet-era state emblems with those that existed in Russia before the revolution of 1917. It carries an interview with Georgy Vilinbakhov, the head of the service controlling the switching of the emblems. He says the old emblems are only being restored if they existed before Soviet emblems were put in place. For instance, the portico of the Bolshoy Theatre in Moscow will be stripped of its former USSR emblem and regain the one it had previously, whereas all Soviet emblems on the building of the State Duma will remain intact. It was constructed in the Soviet times, so the USSR emblem is part of its décor and is to be preserved.
You can share this story on social media: