Russian press review 24.11.06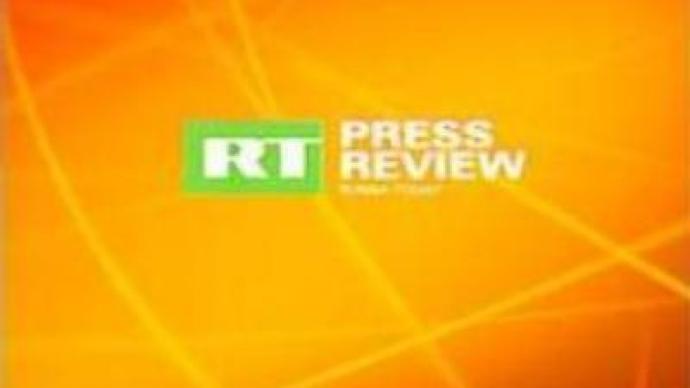 Russian press writes about the upcoming Russia-EU summit in Helsinki, possible Russia's ban on meat imports from Europe and the opinion of the Defense Minister of Latvia on including Ukraine and Georgia in the NATO.
"Vremya Novostei"
newspaper writes Russia has threatened to ban all meat imports from the EU. Dangerous animal diseases have been registered in the EU's future members -Bulgaria and Romania – and Moscow fears the infected meat may get into Russia via other member-states. The paper says the EU may suffer $US 2 billion worth of annual losses in the meat dispute which, in fact, has put a new Russia-EU agreement on hold. Staying with the issue
"Kommersant"
business daily cites the European Commissar on Enlargement Olli Rehn who believes it is a political game with a goal 'to pressure Europe".As a result, the paper writes, the summit, initially planned to be a show-off for Russian diplomacy if the Russia-EU Partnership and Cooperation Agreement were signed, may now turn into a wrangle on a wide range of issues.
"Nezavisimaya Gazeta"
daily says the Russia-EU summit in Helsinki will also focus on human rights. The daily quotes the Russian president's aide for EU affairs Sergei Yastrzhembsky as saying Russia is ready for an open discussion. The paper adds the EU President has described last month's murder of journalist Anna Politkovskaya as a challenge to European values.In the run-up to the two-day NATO summit in Riga,
"Vremya Novostei"
newspaper interviews the Latvian Defense Minister Atis Slakteris. He told the daily Latvia wanted to see Ukraine and Georgia as new NATO members. He also added NATO's number one enemy was terrorism rather than any particular country.
"Gazeta"
daily writes about a new Russian citizen. A 53-year old man in a small village in Central Russia has successfully lived without any documents, says the daily. Only heart disease and the need to go to hospital, made him get his first passport. His mother wanted her son to be free like the sky and the earth, which she believed exists without identity papers.
You can share this story on social media: