Russian press review, 24.01.07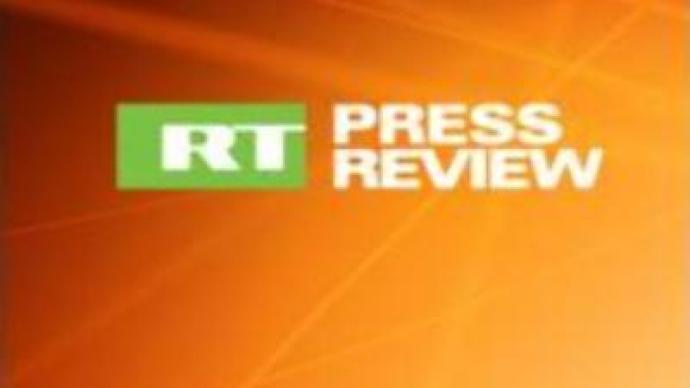 The Russian press makes a forecast about the outcome of the Litvinenko case, calls for more attention towards the middle class and analyses the U.S. president's address to Congress.
Rossiyskaya Gazeta
daily says it was the hardest State-of-the-Union speech for George W. Bush. The item headlined "One against all" says President Bush did something different this time and focused on domestic issues – but only to divert attention from Iraq.
The Novye Izvestia
newspaper agrees saying the president was probably advised to concentrate on domestic policy where there is still room for compromise with the opposition. The daily dismisses the whole event as pompous, despite the applause, scepticism and disappointment in the air. Another
Novye Izvestia
item deals with the Litvinenko case. Two months after his death the paper publishes an interview with former Soviet intelligence officer Boris Volodarsky. He says he is sure the killer will never stand trial, although is optimistic about Scotland Yard's abilities to solve the case. According to him, British police will find out who committed the crime, when and where. However, Volodarsky thinks the name of the killer will never be released.
Nezavisimaya Gazeta
daily focuses on Russia's immigration policy and its negative effect on the CIS citizens. It says while the Russian government maintains everything is fine, reports from other CIS countries indicate they are not as satisfied with the new migration legislation. According to the paper, after the gas and oil disputes Russia could soon be involved in 'migration wars' with its neighbours.
Trud
newspaper looks at the bill regulating the number of foreigners working in the trade sector. The paper says this law is interesting because it concerns trade-mongers, but not the managers. According to
Trud
, the government will only gain one thing by this law: Russian citizens will slave away as sellers, while foreigners will join the white-collar club.
Rossiyskaya Gazeta
scrutinises the Russian middle class. The paper thinks it can do a lot to push Russia forward. All it requires is a bit more attention from the government. The daily points to recent opinion polls highlighting the fact that more Russians are now saying they belong to middle class. In the past people wanted to play down how much they earned – but now it is unpopular to be poor.
You can share this story on social media: