Russian press review, 23.03.07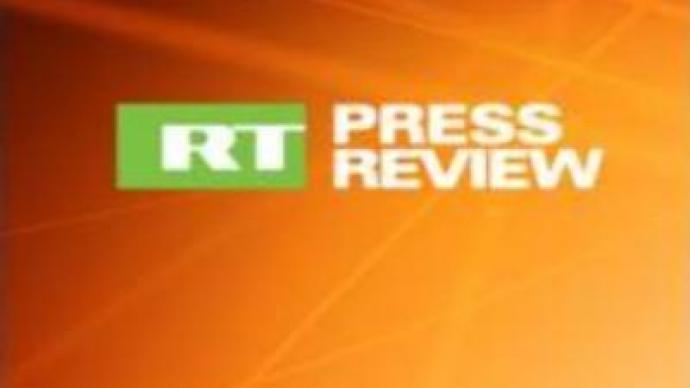 The Russian press writes about the fate of the Public Health Minister Mikhail Zurabov and graduates' ways to get a place at Moscow universities. It also touches upon new regulations for foreign workers in Russia and the pension is
Rossiyskaya Gazeta
daily analyses Friday's State Duma meeting at which the fate of the current Public Health and Social Development Minister Mikhail Zurabov will be decided. The article says that political parties like Fair Russia, Rodina and the Communists have already appealed to the Prime Minister and collected the necessary signatures. The paper suggests that the deputies are not naive and they understand that their actions will not necessarily influence a decision.
Vedomosti
daily looks at ways that will guarantee school graduates a place at some of the most prestigious Moscow universities. All that a seventeen-year-old will have to do is win one of several science olympiads held across Russia. The paper cites several happy endings or rather beginnings for some of the Moscow youth who already have their places guaranteed in faculties like computational mathematics and cybernetics, physics and similar subjects.
The Moscow Times
English-language daily outlines new regulations for foreign workers in Russia. All those seeking a work permit will now have to prove that they are not drug addicts and provide a necessary medical certificate. The daily compares the new drug test to the mandatory HIV testing that foreigners must submit prior to receiving a visa valid for one year. And finally the
Trud
newspaper raises the question as to why pensions of government workers exceed that of non-government workers by more that ten times. The author of the article criticises the law under which the pension is calculated and describes his own experience of becoming a pensioner and what it takes to get your money.
You can share this story on social media: