Russian press review, 23.01.07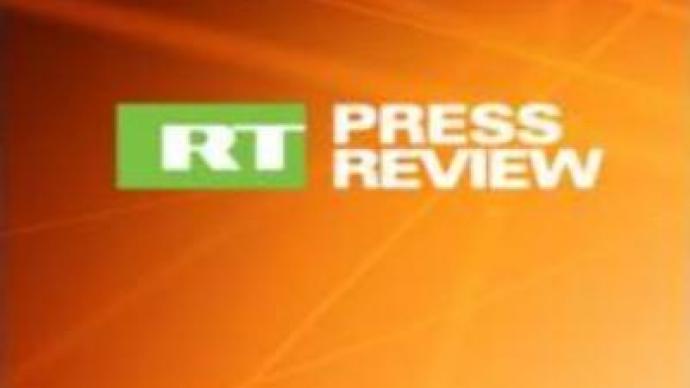 Russian press looks at Algerian nuclear programme and comments on the results of the parliamentary elections in Serbia. It also covers the US plans to deploy anti-missile defence bases in Poland and the Czech Republic.
Russian public watchdog, the Public Chamber, marks its first year of existence, reports Gazeta. It says, the organization, that's been set up to independently monitor government activities, has failed to change its perception as a pro-Kremlin body. Independent deputies and experts still criticise the chamber's members for being too cautious, adds the daily.Russia will help Algeria develop its own nuclear programme, reports Nezavisimaya Gazeta. That's according to a memorandum signed during the visit of Russian Industry and Energy Minister, Viktor Khristenko, to the country. Russia's willingness to share nuclear technologies with third world countries, especially Islamic ones, arouses growing concern in the West, continues the daily. But Russia downplays the worries, as the benefits of those contracts outweigh all potential threats, adds the paper.Analyzing the results of the parliamentary elections in Serbia Kommersant calls the victory of Serbian radicals, their defeat, saying that they had aspired to get 50 percent of votes but finished with less that a third. The paper adds that such a result may hamper reaching agreement with Belgrade on the status of Kosovo or on the handover of war crimes suspects to the Hague Tribunal. US plans to deploy anti-missile defence bases in Poland and the Czech Republic have divided the population of those countries, says the Army newspaper Krasnaya Zvezda, quoting the results of public opinion polls. Almost 65 percent of Czechs and 54 percent of Poles oppose the US initiative. Earlier, Russian Defence Minister Sergey Ivanov said the US plans could destabilize the balance of power in Europe.Digital technologies have brought us closer to justice, says Rossiyskaya Gazeta. Several inmates of one of the prisons in Russia have recently been interrogated by German investigators during a video conference, continues the daily. This has a potential to develop into a new form of international justice co-operation that will reduce the costs of cross-border communications, adds the paper.