Russian press review, 21.12.06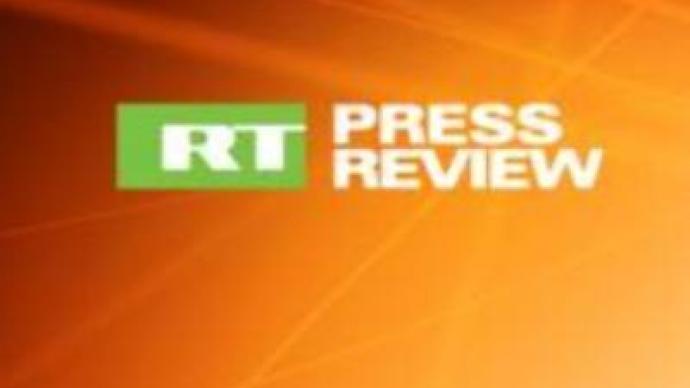 Russian press comments the possible resignation of Chukotka governor Roman Abramovich, looks into the situation with gas supplies to former Soviet republics and analyses the future impact from the new Russian law on gambling zones.
Vedomosti
business daily which features the resignation of Roman Abramovich from his post as the Chukotka governor. The daily quotes sources in the Kremlin administration, saying that he could have been offered another better job in the region, or some other administrative position outside. These sources add that if Mr Abramovich decided to submit his resignation to the Russian President, he should already have in mind to succeed him. Vedomosti also quotes political analysts, who think it will be hard for Kremlin to let Roman Abramovich go after all the positive changes and significant investments he brought Chukotka.
Gazeta
daily quotes the governor's spokesperson as saying Mr Abramovich's mission in Chukotka to revive and turn it into a profitable region is complete, which is why he is leaving now. The newspaper says that most likely Roman Abramovich will continue working in the region as he submitted to the Russian government a detailed plan on its economic development for the next few years. It says that only when one of this plan's versions is approved, will the Kremlin name a new person to replace the Chelsea owner as a governor.
Vremya Novostey
daily covers a disagreement between Russia's gas monopoly Gazprom and the former Soviet republics over gas supplies for 2007. With the new year just days away, contracts have been signed only with Armenia and Ukraine. The daily says the most complicated situation is with Georgia and Belorus, who refuse to buy gas at the European prices offered by Gazprom. Georgia insists they will soon be buying from Azerbaijan instead, but for now they still don't have any alternative to Russian supplies. The newspaper explains the controversy came after Gazprom decided to set standard market prices for all the former USSR countries, instead special lower prices it used to have for them before.
Komsomolskaya Pravda
daily analyses the possible impacts of the new law on gambling zones in Russia. The law, adopted by the Russian State Duma, will move all casinos and slot machines into four designated areas in the country. These areas, or zones, should be constructed from scratch in empty spaces outside any cities or villages by July 2009. The daily quotes experts who say this deadline is not realistic and warn at least 3 and a half years is needed for such construction. They are concerned that if these zones are not ready in time, the state budget will suffer huge losses – in taxes it gets from the gambling business.
You can share this story on social media: