Russian press review, 21.02.07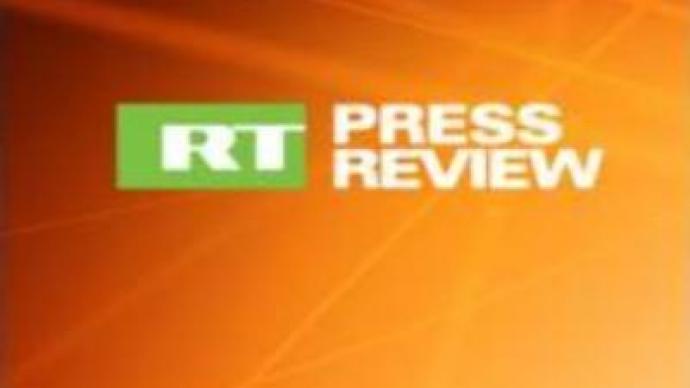 The Russian press analyses the situation around Iran's nuclear programme, makes a preview of coming talks on Kosovo status; writes about Russia-U.S. relations and the law on protection of soldiers' families.
Russian newspapers focus on Iran and its nuclear program as the UN Security Council's ultimatum expires.
Vedomosti
daily says Iran may compromise with the UN and halt its work on uranium enrichment to avoid more sanctions. But US relations with Tehran are still tense. The paper quotes the British air force saying that according to its diplomatic sources Washington may bomb Iran's military facilities. But according to
Kommersant
business daily, Tehran considers the U.S. willingness to wage war to be a bluff. This certainty, comments the daily, is based on the unpopularity of George Bush's international policy in the United States compared to the internal situation before the Iraqi campaign.
Vremya Novostey
daily writes Russia's Foreign Minister Sergey Lavrov is convinced that the solution on Iran's nuclear program should be found at the negotiations table. The
Gazeta
newspaper quotes its experts ahead of the final round of talks in Vienna on the future status of Kosovo. They believe that uncertainty around this region is likely to continue for a long time. But, according to the paper's experts this uncertain situation is favourable for all the conflict mediators. Belgrade will be unable to influence this state. The European Union doesn't want to provoke new conflicts. And, finally, Russia would rather refrain from tough confrontation with the West on the status of the three unrecognised republics of the former Soviet Union – Abkhazia, South Ossetia and Transdniestria.
Novye Izvestia
daily writes that the Russian Fund "Mother's Right" has asked the Russian President to change the law on protection of the families of soldiers that have died unnaturally. The paper goes on to say President Putin promised to back up such amendments at his recent news conference. According to human rights activists, 3,000 privates die every year in the Russian Army, and in most cases their parents don't get any aid from the state. In his interview with the
Rossiyskaya Gazeta
paper, Russian Foreign Minister Sergey Lavrov said that Russia would react to the deployment of American missiles near the border with Russia, but without being involved in the arms race. The Minister also said the U.S. decision to install anti-missile air defence systems in Poland and the Czech Republic contradicts the principles of democracy, as no consideration has been taken of either public or allied opinion.
Kommersant
claims that Tom Lantos, the chairman of the House of Representatives for foreign affairs, will make a "historic declaration" about Russia-U.S. relations at the end of his visit to Moscow. The paper's source says Tom Lantos will announce that Congress is ready to revoke the Jackson-Vanik amendment which hinders trade relations between the two countries.
You can share this story on social media: