Russian press review, 21.01.07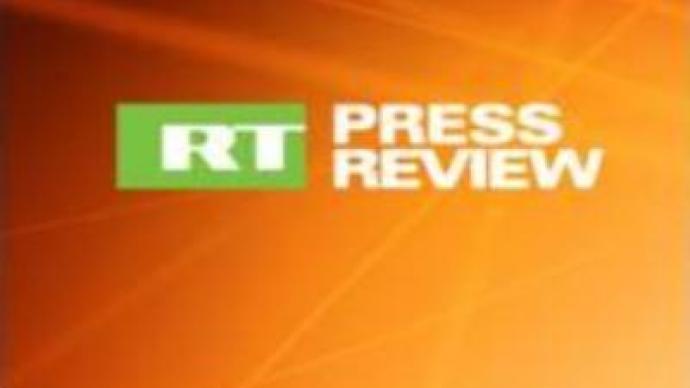 The Russian press focuses on the reasons behind American President Bush's intention to send more troops to Iraq. It also covers Estonia's law on Soviet memorials and possible shift of power it Chechnya.
Ogonyok
analyzes the recent decision by the Bush administration to send more troops to Iraq. The weekly writes that "It looks like they have no other choice." They cannot leave things as they are, but they cannot leave the country either. More likely than not, concludes the paper, they are sending troops to Iraq in the hope of a miracle.
Moskovskie Novosti
gives the floor to Russia's former Foreign Minister Yevgeny Primakov, who scrutinises President George W. Bush's new strategy on Iraq. In Mr Primakov's view, the strategy should be considered in the context of Bush's confrontation with the Democrats in the Congress, who regained a significant majority of the house on an anti-war ticket. The current administration, says Mr Primakov, seeks to hamper, if not prevent the arrival of a Democrat President in forthcoming elections.
Rossia
looks at the recently approved Estonian law enabling the demolition of monuments to Soviet soldiers who perished liberating Estonia from German occupation during the World War Two. According to the paper, the law is in fact aimed at revising the results of the war. The weekly quotes the chairman of the Federation Council's Foreign Affairs Committee, Mikhail Margelov, as saying that the Estonian Parliament is seeking to put a heroic sheen on fascism.
Argumenti i fakti
speculates about the likelihood of Chechnya's Prime Minister Ramzan Kadyrov, realising his ambition to become the President of the Republic. According to the paper, Mr Kadyrov turned 30 in October 2006 and is pressing his lobbies in Moscow to unseat the current president, Alu Alkhanov, by having him promoted to an important position in Russia's Interior Ministry The weekly believes the change of guard is likely to occur in March.
Itogi
takes a sociological look at 2006 in Russia. The weekly suggests that ordinary citizens and the political elite passed the year in different worlds: what interested one side of the spectrum didn't concern the other and vice versa. For Russians, claims
Itogi
, private life and consumer problems were much more important than the ideological discourse the elite sought to stimulate.
You can share this story on social media: