Russian press review, 20.12.06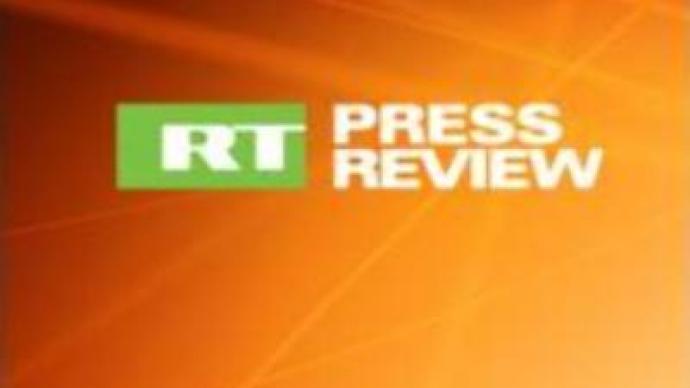 Russian press looks into achievements of Russia's diplomacy over the year, interviews a EU representative and tries to explain the Russians' negative attitudes towards private property.
Rossiysakya Gazeta
newspaper features an interview with Ukraine's President Viktor Yushchenko ahead of Russian president's visit to Kiev. Mr Yushchenko says good relations with Russia are a top priority for the Ukraine. The Black Sea Fleet is a sensitive issue; however, the parties should abide by the Russia-Ukraine agreement, which says the fleet will be deployed in Crimea until 2017. As for anti-NATO protests, he believes Ukrainians should change their Soviet mentality and stand for integration with Europe.
Nezavisimaya Gazeta
daily sums up the achievements of Russian diplomacy in 2006. It says Europe has expressed concerns over Russia's non-democratic approaches in its foreign policy – which has puzzled Russia. The paper says the US is also concerned with the country's lack of liberalism and too much power held by the Kremlin. However, critics believe Russian middle class could be a mediator between the West and Russian authorities as soon as it emerges in society.
Kommersant
business daily carries an interview with EU special representative for the South Caucasus Peter Semneby. According to the official, Russia has no territorial claims to Georgia. Moreover, the parties in the conflict – Abkhazia, South Ossetia and Georgia – should be guided by the territorial integrity principle. That's why the EU doesn't recognise the recent referendum on independence in South Ossetia. According to Semneby, meetings between the Russian and Georgian presidents might boost the settlement.
Vremya Novostey
newspaper writes about the Russians' negative attitudes towards private property. The daily says that large-scale privatization of state enterprises in the 1990s is still a touchy issue for many Russians. According to the paper, privatisation divided society, and the parties are unlikely to reconcile in the near future.
Vedomosti
business daily analyzes the situation in Kyrgyzstan where the government has resigned following a November constitutional reform. According to the paper, the country is on the verge of another political crisis. Experts say the prime minister's resignation deals a hard blow to the parliament, which, according to the constitutional amendments, is unable to appoint a new premier. The paper says the move was initiated by the president who needs an early parliamentary election to gain a new loyal parliament.
You can share this story on social media: