Russian press review, 20.03.2007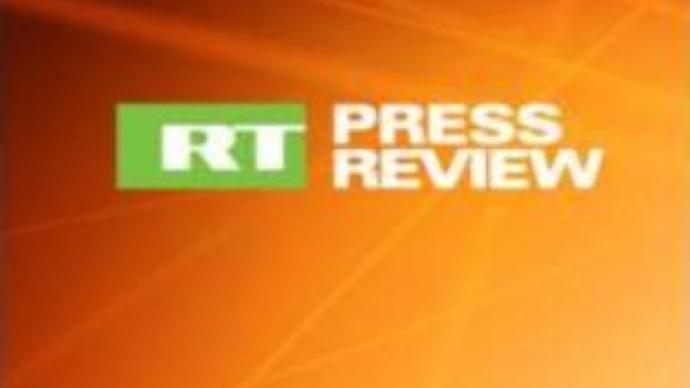 The Russian press writes about Russia's opposition to U.S.' deploying missile defence system in Europe, Ramzan Kadyrov's briefing with the media, government's effort to fight corruption.
Nezavisimaya Gazeta
looks at Russia's possible response to U.S.' plans to install an anti-missile defence system in Eastern Europe. It quotes a high-ranking general who says Russia might deploy radars in its diplomatic missions abroad. Experts doubt this, but say it could mean Russia has a new state-of-the-art defence system.
Vremya Novostey
covers a press conference by Chechen President Ramzan Kadyrov. He reproached the media for their one-sided coverage. The daily quotes him as saying it's painful for his nation to watch TV where Chechens are always portrayed as bandits. Meanwhile, according to a recent poll, only a third of Russians actually trust Mr Kadyrov.
Trud
comments on the Russian governments recent drive against corruption. They plan to improve legislation so that authorities can confiscate property which has been illegally gained. Experts are more than sceptical, though. One of them says in an interview with the daily, corruption is turning into a system of state management penetrating all areas.The daily also uncovers an appalling story of Russian bureaucracy. A four-year-old girl lost her parents when suicide bombers attacked a passenger plane in 2004. According to the Law on Terrorism, she should get a $US 1.500 allowance until she's 18. But the Russian Finance Ministry simply refuses to pay the compensation despite a court ruling. The girls' relatives are looking for justice in the European Court of Human Rights.
Komsomolskaya Pravda
gives us a history lesson. Russian state archives boast a map where Joseph Stalin drew a border between Poland and Germany before the Second World War was actually over. Polish historians cited by the daily claim that by expanding its territory he wanted to make Poland more dependent on the Soviet Union. Russian historians say Stalin tried to restore historical justice returning to Poland what was previously theirs.
You can share this story on social media: