Russian press review, 19.04.07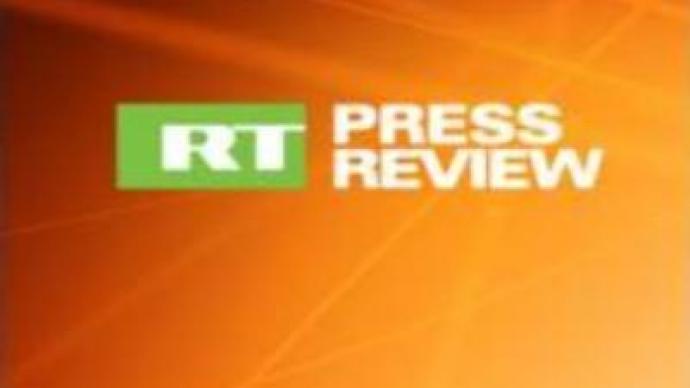 The Russian press covers the recent opposition rallies in Moscow and St Petersburg, claiming they were provocative. It also writes about so-called illegal "diggers" who excavate World War Two battlefields in search of profitable tokens.
Rossyiskaya Gazeta
published on Thursday a whole set of opinion articles analysing last weekend's protest events in Moscow and St Petersburg. The overall impression is that the writers describe the demonstrations organised by "The Other Russia" as provocative. In spite of the huge difference between the protesters' slogans which ranged from "more Liberalism" to "more Socialism", they jointly succeeded in drawing equally close attention of the media. The attention of the riot police actually came as a bonus.In the article titled "The Anatomy of a Dissenters' March", Vitaly Ivanov writes that, "a dissenters' march is a special action organised in the streets with the aim to discredit Russian authorities in the eyes of the international community and to create a reason for the interference of Western governments in our internal affairs."The article outlines the preparatory stages of the March when several websites invited "anyone who was in opposition to the government for any reason, or for no reason at all", to join the event.Mr Ivanov compares the Dissenters' March with Communist demonstrations of the mid-1990s and finds the March lacking in conviction, authenticity and political impact. He concludes, that "It is clear from the latest reports of the U.S. State Department that there is a regular demand for unrest in Russia. Where there is demand, there is supply, as some of us may have seen last weekend."
Trud
has a story on the front page titled "War Memory Lives in a Garage Sale". It describes how soldiers' letters home, written from the fronts of the Second World War and often found by illegal "diggers" in family archives or on old battlefields, make their way to the weekend market to be sold for a good price.The reporter asks a vendor who has just sold a letter from a Russian soldier written from Berlin in 1945 to a German tourist for $US 200: "Do you feel embarrassed, selling the letters of our grand-dads to the grandchildren of their enemies?" – "Are you nuts? comes the response, We are friends now. Besides, it's good money!"
Vremya Novostei
has a piece on the future of Young Pioneers, the boy-scout/girl guide-type organisation that existed in Soviet times and was automatically disbanded after the fall from grace of the Communist Party of the Soviet Union. Now opinion polls show 85% of Russian parents want to restore the organisation, in some form or another, to its full original glory and to government support it used to enjoy in the past.
You can share this story on social media: