Russian press review, 19.03.07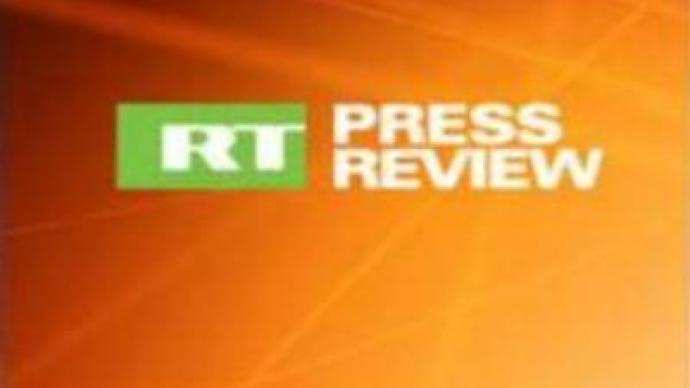 The Russian press writes about worldwide anti-war protests against the war in Iraq, features a story on new laws targeting bad drivers in Russia, and analyses Georgian President's annual address to the nation.
The
Nezavisimaya Gazeta
daily newspaper covers the anti-war protest rallies that have swept across the world and mark the 4th anniversary of the U.S. Iraqi campaign. According to the daily, up to 20,000 protestors gathered in Washington calling for President Bush to step down. The paper says some analysts are comparing it with the anti-war march of October 1967 against the war in Vietnam. They believe, above all, that the U.S. has lost the war at home and not in Iraq.Staying with the topic, the
Rossiyskaya Gazeta
daily writes about a new strategy that the Iraqi militants are using against the coalition forces. They are blowing up trucks carrying chlorine turning them to chemical weapons. The daily quotes experts who say that the number of such attacks is likely to increase as chlorine is readily available in Iraq.The
Gazeta
daily features a story on new laws targeting bad drivers in Russia. According to the daily, penalties will be increased tenfold. Authorities believe the tougher fines will force drivers to abide by the rules of the road. However, the paper adds, some deputies are not so optimistic. They believe the amendments will promote more corruption among traffic police and they the police welcome the changes as fines are their main source of income.
Nezavisimaya Gazeta
also writes about Georgia's President Mikhail Saakashvili's annual address to the nation. The paper says Georgia's President does not want to change Tbilisi's difficult relations with Moscow, let alone make any concessions. According to the paper, the current situation is far from being perfect and is unlikely to improve soon. Another hostile step, the daily claims, is Georgia's parliament signing a declaration on NATO accession.Finally, the
Komsomolskaya Pravda
newspaper says Pope Benedict's meeting with Russia's Patriarch Aleksey the Second is becoming a more realistic proposition. The Italian city of Bari has returned a cathedral to the control of the Russian Orthodox Church. According to the paper, the move, sanctioned by the Vatican, may bring the Churches closer together. It is now down to Russian Patriarch to take the next step of historic significance, believes the paper.
You can share this story on social media: