Russian press review, 18.03.07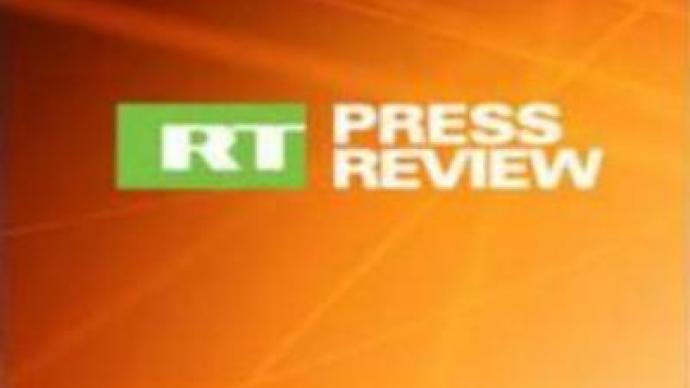 The Russian press speculates on candidates for the 2008 Presidential election in the U.S., analyses stereotypes of Russia created by the world's leading newspapers and looks at Russians' private investment potential.
Newsweek
looks at the candidates for the 2008 Presidential election in the U.S. The daily says that Americans' only hope is that the next President is someone different to George W. Bush. However, as the paper concludes, no matter who wins, the U.S. grip on the world will not weaken, and life for Russian leaders will continue to be stressful.The
Vlast
daily magazine brings together the latest articles on Russia by the world's leading newspapers. In the spotlight of the magazine there are the possible new Cold War and old stereotypes of Russia. As one of the articles quoted by the magazine says, Russia continues to be what Winston Churchill dubbed "a riddle wrapped in a mystery inside an enigma". Another quote says Russia has progressed in that it is not looking for world revolutions, rather for power and respect. In addition, the same daily lists some national statistics. In particular, it says, only one out of six Russians who would like to go abroad actually has the money for it. Russia is the second on the list of countries with the most journalists killed in the past 10 years, whereas its capital Moscow has been ranked 26th among the world's most expensive cities.
Itogi
cites experts saying that Russians' private investment potential is 400 BLN roubles. However, this capital is not being used at the moment. One of the issues is that the stock exchange is still a risky business mainly done by professionals. The irony is that earlier, the same amount, 400 BLN roubles, was taken out of the country due to political instability. As the weekly remarks, now that times have changed for the better, people have nowhere to invest.Finally,
Dengi
unveils details of a new TV show on the Russian television, a copy of the famous American Inventor programme. The idea, as the magazine reports, belongs to Moscow mayor Yuri Luzhkov, who sees it as a step to promote innovations. In the show, smart people from across Russia will vie for 1 MLN roubles.
You can share this story on social media: