Russian press review, 17.04.07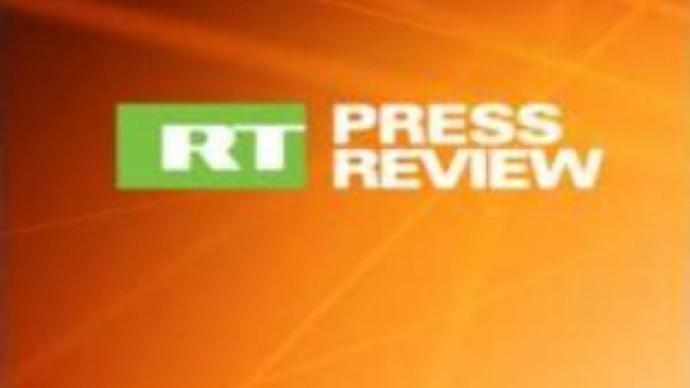 If yesterday most Russian newspapers were critical of the Dissenters' march, today the criticism remains but there is also evident disagreement with the actions of the riot police during last weekends' events.
Vremya Novostei
quotes Tatiana Portnova, the Chairperson of the Commission on Local Self-governance of the Moscow city Duma, as saying:
"The Dissenters' march organizers have breached the city Law on facilitation of mass meetings and demonstrations which had been finally adopted in the third reading a while ago."
According to the law, says the legislator, a place was allocated for their gathering, but the march itself could not be allowed because it would have required blocking of a number of streets in the city center and would largely upset traffic.Well, Moscow is suffocating in traffic these days. But this does not forgive the brutal actions of the police, thinks a correspondent of
Trud
who wrote an eyewitness account of the Saturday events. He speaks of people being apprehended and dragged to police trucks for an innocent joke, like the one that he heard himself: a man said "Hey, doesn't it all look like a movie?" – and was immediately taken away. The paper quotes an unnamed Muscovite:
"Why are they acting this way? I don't support the opposition but I'm ashamed of the authorities that allowed this to happen."Komsomolskaya Pravda
published an article under the headline 'Is Russia returning to Afghanistan?' In May, Moscow is going to write off $US 10 BLN of Afghani debt. In the near future Russia is planning to participate in a few major economic projects in the Islamic state. Over 155 industrial sites and thousands kilometers of roads were built by the Soviet Union in Afghanistan in 1960s and 1970s, just before the war. Now it is time to bring these sites and roads back to life, thinks the Afghani government. This time the cooperation is going to be mutually beneficial: the country covered by desert and mountains still has a lot of natural resources virtually untapped because of the long conflict, including the largest copper deposit in the World. But what about the old war grudges? The newspaper's reporter asked this question many times in Afghanistan, and usually received the following answer: the politicians were at war, the ordinary people remember more about the shuravi, or Soviet specialists, building the roads and factories.
You can share this story on social media: