Russian press review, 17.02.07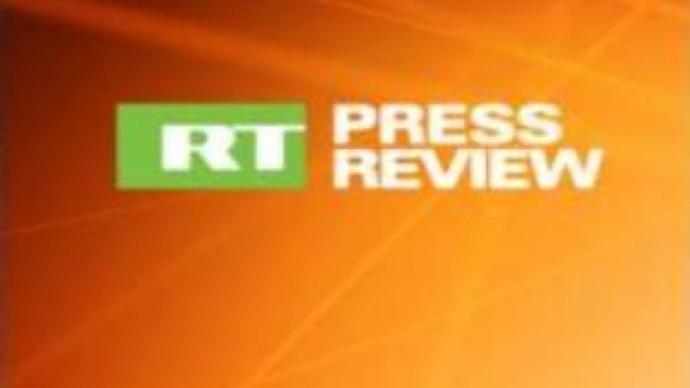 The Russian press analyses the reshuffle in the country's government and Sergey Ivanov's promotion to First Deputy Prime Minister. It also looks at the appointment of Ramzan Kadyrov, as Chechnya's acting President.
Rossiyskaya Gazeta
says Sergey Ivanov's promotion to First Deputy Prime Minister puts him on a par with another figure touted as a Presidential hopeful – Dmitry Medvedev – who's already a First Deputy Prime Minister. The paper says Ivanov's new job means he now escapes criticism over alleged abuses and other problems within the Russian army. It also says that before the reshuffle, it was clear to officials, who was the favourite to succeed President Putin. But the latest changes mean it's now not so clear with whom they should be making friends. Nevertheless, the paper goes on, Mr Putin could reshuffle again before election year and bring completely different candidates into the game.
Kommersant
writes about Anatoly Serdyukov's first day as Russia's Defence Minister. He was presented to the Defence Ministry at an unscheduled board meeting, with the name of the new Minister kept secret. But when Mr Serdyukov showed up, no one knew who he was. The paper points out that the previous Defence Minister took office in the same manner.
Kommersant
also says that many are shocked at the new appointment and there have been few official comments. Some have said the appointment is the "indignity of the man in uniform" and that "the army is now mourning."
Rossiyskaya Gazeta
also looks at what lies in store for the acting Chechen President, Ramzan Kadyrov. Many analysts say Mr Kadyrov has finally won – he's got what he's been fighting for, in that President Putin has handed him the keys to the Caucasian Republic. But he now faces a number of challenges. The economy and social sphere need to be completely rebuilt and Mr Kadyrov will have to do this pretty much single-handedly. Two wars in the last 15 years have led skilled labourers to flee with no one to replace them. The paper says encouraging them to return is highly complicated and will depend on the economic development of the region. It goes on to say that on top of that, the people of the Republic are not used to living by the law and religious tensions still need to be overcome.
You can share this story on social media: