Russian press review, 15.02.2007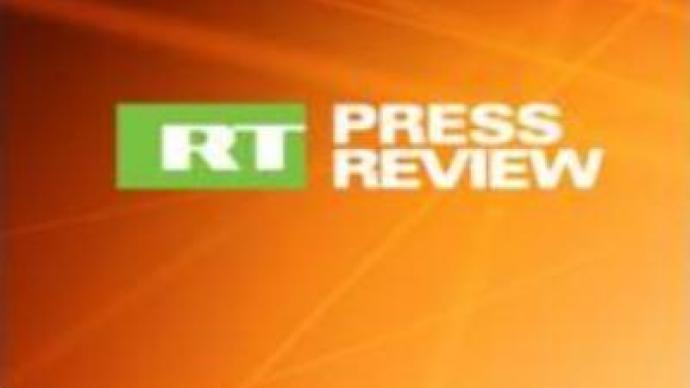 The Russian press focuses on the country's energy policy and its connection with possible changes in Turkmenistan, the global warming and tennis star Maria Sharapova becoming UNDP Goodwill Ambassador.
Rossiyskaya Gazeta
analyses the situation in Turkmenistan where a new president has been sworn in. It says many foreign countries have an eye on the nation's energy resources. The daily quotes a senior Russian expert as saying the United States and Europe are likely to offer new gas projects to Turkmenistan as part of their plan to multiply gas supply routes to world markets and reduce their dependence on Russia. Turkmenistan's reaction to these proposals will be a vital signal to Russian leaders.
Nezavisimaya Gazeta
says President Vladimir Putin's Middle East tour did not reveal a clash of Russian and U.S. policies. Though some of Putin's remarks echoed his speech at the International Security Conference in Munich, the paper hopes the tough rhetoric won't prevent Russia and the United States from finding a common approach to many urgent international problems, including the Middle East crisis.
Vremya Novostey
reports on the modest results of an Indian-Russian investment forum. The daily says the gathering produced few investment projects and most of the deals reached were of preliminary nature.
Novye Izvestia
comments on the pros and cons of a plan to close 18 markets in Moscow. The paper says the Moscow government thinks a campaign against uncivilized retail trade will help eradicate organized crime. Officials also regard it as a measure to fight illegal immigration and reduce the number of jobs for guest workers. Meanwhile, some experts polled by the daily believe redistribution of profits among Moscow commercial groups may be another plausible reason behind the anti-market drive.Global warming and its consequences for Russia and the rest of the world are the subject of an article in
Trud
. After six years of intensive international research scientists produced their final diagnosis: the phenomenon of global warming does exist, and humans are the only ones to blame for it.
Moskovsky Komsomolets
writes that the United Nations Development Program has named Russian tennis star Maria Sharapova its Goodwill Ambassador. The world's number one-ranked tennis player will co-ordinate aid to the victims of the 1986 Chernobyl nuclear power plant accident that affected vast areas in Ukraine and Belarus. The daily recalls that Maria's own parents moved to Siberia from the contaminated regions of Belarus shortly before she was born.
You can share this story on social media: