Russian press review, 13.04.07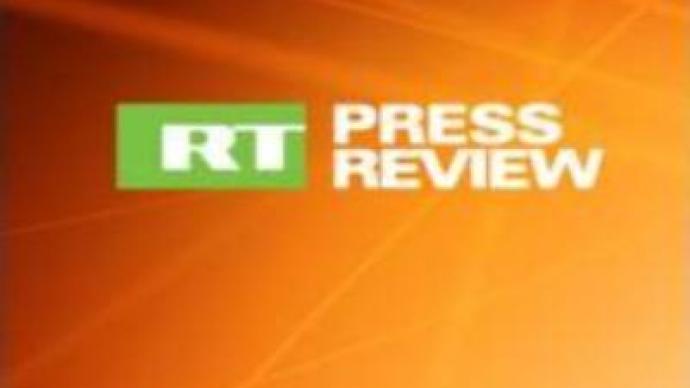 The Russian press discusses whether Russia should have the death penalty, overviews possible problems transport system in Russia may face in future, and looks at foreign nationals serving in the Russian armed forces.
The daily
Nezavisimaya Gazeta
asks whether Russia should have the death penalty or not. April 16 will mark 10 years since Russia signed a moratorium on the abolition of the death penalty as a condition of joining the Council of Europe. Russian Government has not ratified it yet. This means that, although someone can be sentenced to death in Russia, they cannot actually be executed. Until the January 1, 2010 Russia has to make a decision on whether to scrap the death penalty or not. If it does not, it could risk being criticized and isolated by international organisations. The author argues that the issue has been going on long enough, and that Russia should make a decision one way or the other. The weekly
Itogy
looks at the number of foreign nationals serving in the Russian armed forces. At present there are 100 foreign nationals serving in the Russian military, but the Ministry of Defence has suggested increasing the number to 1000 a year. They come from members of the CIS, such as Belarus, Ukraine and Kyrgystan, and are lured by the higher wages available in Russia. A holder of a foreign passport can serve in the Russian army if they speak fluent Russian and pass a test in Russian military history. The article explains that as Russia attempts to modernize its army from conscription to a contracted force, recruiting more foreign contract soldiers could help bridge the gap. The weekly
Argumenty i Fakty
has a feature on the future of the transport system in Russia. It says that at the moment transport systems are too centralized on Moscow and that it is easier to fly abroad than to go somewhere deep in the Russian provinces. By 2025, the article says, RUR 8.5 trillion will be spent on improving the transport infrastructure of the country. The most pressing projects are an orbital road round St. Petersburg and the completion of the Trans-Siberian highway, so that it is possible to drive from one side of Russia to the other. The article concludes that Russian air passengers' chances of staying alive are growing as the aging fleet of the 1960s and the 1970s aeroplanes are replaced and cites the new regional jet being developed by "Sukhoy". Full scale production and deliveries will begin in 2008.
You can share this story on social media: