Russian press review, 13.03.07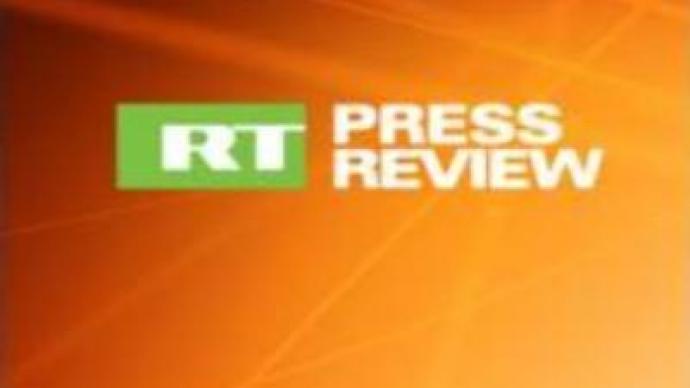 Russian press reports an increased number of deaths in Russia's aviation; writes about mass violations during the recent regional elections in the country and also tries to find out whether noblemen are returning to power in Russia.
Vremya Novostey
reports a record number of deaths in Russian aviation. The paper cites an annual report on safety in commercial airlines by the Interstate Aviation Committee. According to this report, 318 people died last year in air crashes, which is twice as many as in the entire previous decade. Specialists are blaming the substantial drop in safety on human error. A switch to foreign jets with insufficient training on the new aircraft has left pilots ill-prepared for emergencies. The conclusion reached by the aviation committee to solve the problem is, understandably, more training.
Novye Izvestiya
writes about mass violations during this month's regional elections in Russia. All information is based on that provided by independent observers monitoring the situation at the polling stations. Many of them reported cases of voters receiving calls and text messages on their mobile phones, urging them to vote for a particular party. Meanwhile, blind people were read incomplete lists of candidates, and others were given ballot slips, that were pre-filled. Bizarrely there was even an extra polling station in one of the regions sited in a mental hospital. The paper adds, only one candidate, who was from the United Russia Party, knew of its existence. All candidates, the paper summarizes, resorted to dirty tricks in the fight for votes.
Komsomolskaya Pravda
wonders whether noblemen are returning to power in Russia as it used to be in pre-communist times. The question arose after the appointment of Sergey Naryshkin as the country's new Vice-Premiere. Allegedly, he is an indirect descendent of the first wife of tsar Aleksey the First of Russia. While doubts are raised over his nobility, other high-ranking officials in Russia are definitely of ancient lineage, for instance, another Vice-Premier Aleksandr Zhukov, and also the head of Federal Agency for Tourism, Vladimir Strzhalkovsky. Communism devastated the nobility with 1 MLN noblemen before the revolution and just a few thousands after the collapse of the Soviet Union. Nearly a month before the World Ice Hockey Championship starts in Moscow
Izvestia daily
correspondents have discovered that no tickets have been put on sale or even printed. Fans can book them on the official website but only if you are prepared to book for three games. The cheapest package available weighs in at $US 600. Neither official distributors nor dealers will have "real" tickets until March 27, leaving just one month for fans to snap them up. Izvestia predicts a chaotic rush for tickets, but the event's organizers say the situation is similar with other competitions held at this level. The daily also notes that if Russian legislation doesn't limit the number of tickets any one person can buy, how then you can defeat illegal ticket touts?
You can share this story on social media: