Russian press review, 13.01.07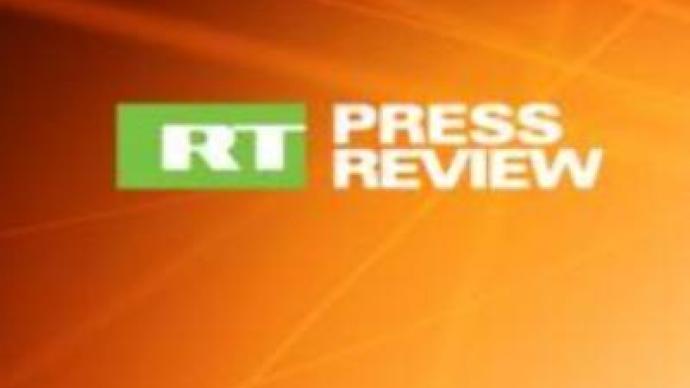 Russian press writes about the arrest of two suspects in the murder of Russian Central bank deputy chairman, Andrey Kozlov. It also comments on Soviet monuments in Estonia and covers plans of making Litvinenko's story into a film.
Rossiyskaya Gazeta
looks at the arrest of banking executive Aleksey Frenkel on suspicion of ordering the killing of the Russian Central Bank's Deputy Chairman Andrei Kozlov. It quotes one of its sources as saying Frenkel's reputation in the banking establishment was not impeccable. Though some bankers, the daily spoke to, doubt he has been involved in Kozlov's murder.The So-called independent People's newspaper
Sovetskaya Rossiya
comments on the recent law adopted by the Estonian Parliament, which allows the dismantling of Second World War monuments to Soviet soldiers. It says, the Russian Communist Party said the law is disgraceful and the Estonian regime is "Anti-Russian and pro-fascist". The party also called for the deputies of the Parliament who voted for the adoption of the law to be barred from Russia.The army newspaper
Krasnaya Zvezda
looks at the Russian-Indian strategic partnership. It says India accounts for 40% of Russian military exports. Also, the two countries are conducting joint development of state-of-the-art military equipment, notably a fighter jet and a cargo military aircraft.Rome's Coliseum, The Eiffel Tower, St. Basil's Cathedral in Moscow and many other landmarks have a chance to enter the list of "the New Seven Wonders of the World", says the weekly
Itogi
. The campaign was started by Swiss adventurer Bernard Weber, and the list is expected to be published on the July 7 in Lisbon. It will be composed by the population of the world: people will be voting by phone, the Internet or text messages, says the weekly.Finally, the mysterious death of former Russian security officer Aleksandr Litvinenko, which made headlines across international media last November, appears again on
Moskovskiy Komsomolets
pages. The paper reports that Litvinenko's story may well be made into a movie; with Hollywood star Johnny Depp performing the leading role. The head of the London's bureau of the New York Times Alan Cowell is said to be the author of the script.
You can share this story on social media: