Russian press review, 12.02.07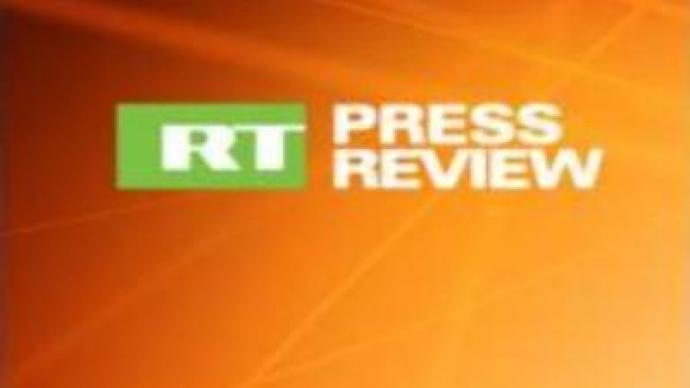 The Russian press tries to find reasons for the country's demographic crisis, suggests a new way of paying for the metro in Moscow, compares Russia's president to Theodore Roosevelt and challenges official estimates of annual price rises in the coun
The top story in
Novye Izvestia
is Russia's demographic crisis. It says high death rates are having an even greater effect than low birth numbers. The daily reports Russia is losing 700,000 people a year, with life expectancy dropping dramatically- especially among men. Poor medical services, bad eating habits, drinking too much alcohol and smoking are the biggest reasons. So as well as boosting the number of babies, the government has to help people live longer and ensure a higher quality of living, says Novye Izvestia.Moscow wants to follow New York and make credit cards the common way of paying for metro rides, Vremya reports. The paper says the first pilot project with Visa will launch in the next few months covering the main central stations. Apparently a number of banks want to get involved, hoping it will boost their profile and promote credit card use. Banks see the benefits, even if the project will be technologically complicated, according to the paper.
Nezavisimaya
quotes the deputy of the Kremlin administration, Vladislav Surkov, who compared Vladimir Putin to Theodore Roosevelt. He said Roosevelt's achievement of pulling the U.S. out of the Great Depression, is similar to the achievement of the Russian President. He underlined the main enemies of both Presidents were financial monopolies and unrestrained moneymakers trying to gain control of the government. Roosevelt was in power for more than 2 terms, and Surkov said a lot of people in Russia would like to see Putin do the same.
Vedemosti
reports on Vladimir Putin's refusal to accept Roman Abramovich's resignation as governor of the Chukotka region. The Russian oligarch was offered the choice of staying in Chukotka or taking on the Kamchatka region instead, an area also in need of development. After reportedly going to inspect Kamchatka, Abramovich decided to stay where he was. According to Vedemosti, this summer Kamchatka will merge with its neighbouring region, but will have to wait for its new governor.
Izvestya
focuses on the fact that three quarters of Russia's population doesn't agree with official estimates of annual price rises. Polls suggest people think inflation was much higher than 6% in 2006. The Daily points out that people with low incomes are the ones who suffer most. The Paper claims most Russians don't believe statistics, and think prices have risen equally, whether you're rich or poor.
You can share this story on social media: