Russian press review, 12.01.07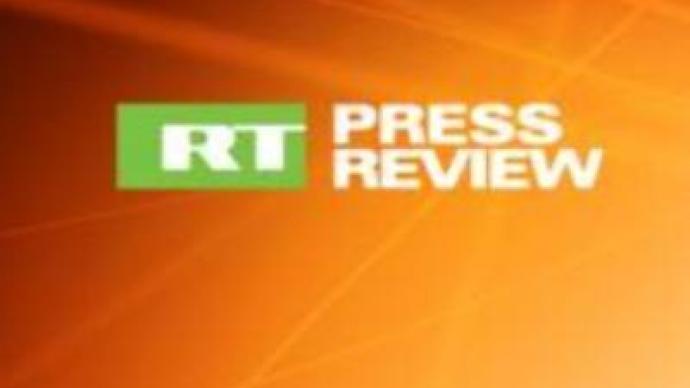 Russian press writes about alternative oil transit roots from Russia to Europe and comments on President Bush' prospects in Iraq. It also offers expert opinion on gambling addiction and reports on unprecedented weather records.
Nezavisimaya Gazeta
daily writes the Emergencies Ministry is elaborating alternative ways to transport oil, in particular by railway bypassing Belarus. They are trying to secure oil supplies to Western consumers against unpredictable actions from Minsk, as Moscow does not rule out a new round of "oil war" with Belarus.In its editorial
Vedomosti
business daily says there is no way out from the situation in Iraq. According to the paper, the withdrawal of troops will mean a resignation for President Bush and loss at the presidential elections in 2008 for the Republicans. The paper adds Mr Bush has to believe in the miracle that the Iraqi campaign will increase his popularity rating back.
Vremya Novostey
newspaper quotes a Russian high-ranking military officer, who compares the situation in Iraq with that in Afghanistan in the 80's. He reminds that the Soviet troops took over all big cities, major roads and regions, but warlords were the real masters in the country. American troops in Iraq are in a comparable situation, and the increase of US troops will not save the White House from defeat, concludes the officer.While the Russian authorities are planning to place constraints on the gambling industry,
Moskovsky Komsomolets
daily takes a close look at gambling addiction. It says some experts estimate there are more than 2 MLN gambling addicts in Russia. Even people who gamble from time to time are in risk groups, their addiction can result into depression, suicide, drug dealing and murdering. The paper quotes psychiatrists as saying the addiction can not be cured forever but such factors as high intellect, a supportive family and good friends can minimise the risk.Moscow's weather record has been broken, reports
Trud
daily, with January temperature rising to 8 degrees above zero. Warm winter brings additional challenges to farmers, continues the daily, saying under such abnormal conditions winter crops become more vulnerable. They can be lost if temperature falls under 10 degrees bellow zero.
You can share this story on social media: