Russian press review, 11.02.07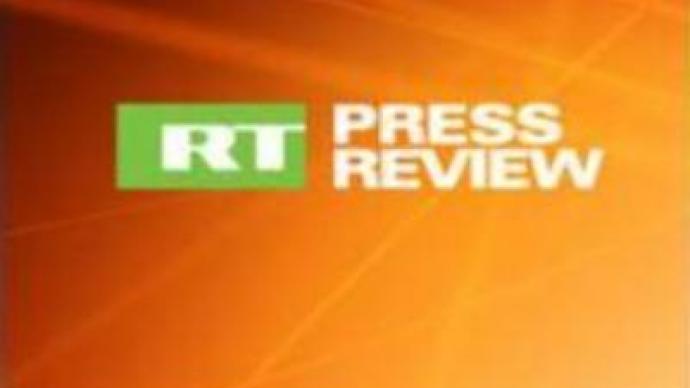 The Russian press, prior to next year's Presidential election, sums up the Russian leader's achievements, questions the Euro's vitality, claims the European football has entered a new era with Michel Platini as UEFA President.
With Russia's Presidential election just a year away
Moscovskie Novosti
weekly looks at what Vladimir Putin has achieved during his time and what the country's future holds. The weekly says Russia is like a coiled spring with its newly accumulated financial, political and social resources. The current president has managed to stabilise the country, writes the paper, meaning future leaders can look at other things. Also, amid arguments on whether priests should be in the Russian Army,
Moscovskie Novosti
publishes an interview with Cleric Dmitry Smirnov. He says the roots of painful issues for Russia, such as military hazing, lie deeper than the army itself. They lie in the upbringing of the recruits, many of whom are orphans or boys from broken homes. The cleric says the only way to get people like this back on track, is to speak to their soul, not punish them.
Expert,
a weekly magazine, looks at the success of the Euro, and says after eight years of a common European currency its vitality is still in question. The magazine says Europe's labour market has to be more flexible and mobile, and the Euro zone's domestic problems are making it less attractive. The Expert predicts it will be several years before Eastern European countries are ready to abandon their national currency.
Ogonyok
magazine writes about the remote village in Russia's Altay region which could be one of the four special gambling zones. The prospect of the village turning into a Russian Las Vegas has turned the lives of its residents upside down, says the magazine, and the cost of local land has gone up a thousand per cent. Many of those who fled the region and sold their property without filling in the correct documentation are now eager to return. They've suddenly remembered the new owners of their homes do not hold official rights to the property. Finally,
Itogi
weekly magazine says European football has entered a new era with Michel Platini as new UEFA president. It's the first time a celebrated football player instead of a professional manager or businessman has been chosen to head the organisation. The magazine says Platini will be a unique president with the ability to change European football for the better. However, the magazine says it's not clear whether he will have enough allies to successfully fight corruption.
You can share this story on social media: