Russian press review 10.11.06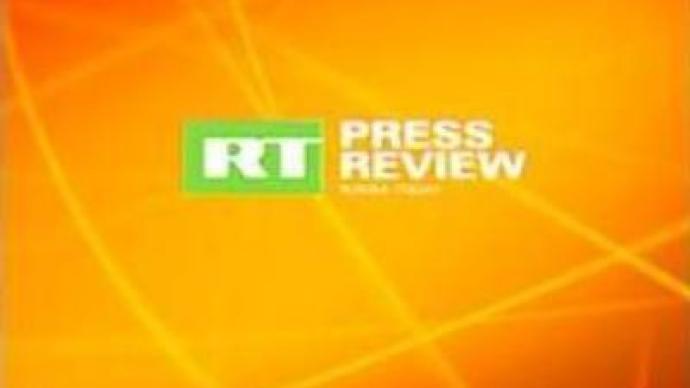 Russian press writes about the chances of Russia's entry to WTO as the Democrats are in control of the US Congress, the Duma's plans to abolish the minimum voter turnout at elections in Russia, coming independence referendum in South Ossetia.
"Vremya Novostei"
comments on President Vladimir Putin's brief meeting with his Azerbaijani counterpart Ilkham Aliyev. The daily says Azerbaijan's strengthening energy ties with the European Union are a source of special concern for the Russian leader. President Aliyev wants to pump Azeri oil to Europe on the Odessa-Brody pipeline in Ukraine bypassing Russia and has even asked EU to exert pressure on Ukraine, the newspaper writes citing EU diplomatic sources.
Sources of the
"Kommersant"
daily say that Russia and the US may reach a political agreement on Russia's entry into the WTO at the forthcoming APEC summit in the Vietnamese capital. However, the daily goes on to say, the organizers of the "commercial" part of the talks are not optimistic about Russia's accession prospects: a Democrat-dominated Congress is unlikely to grant Russia benefits in the American market.
"Nezavisimaya Gazeta"
highlights the approval by the pro-Kremlin majority in Russia's parliament of a controversial bill that will abolish the minimum voter turnout at elections. Many in Russia believe the step will favor the Kremlin candidates. Current laws require a minimum turnout of 20% for parliamentary elections and 50% for presidential polls.
"Nezavisimaya Gazeta"
also touches upon an independence referendum and presidential election in Georgia's breakaway region of South Ossetia this Sunday. However, the US State Department has warned that nobody and nowhere will recognize the results, the daily indicates. Experts explain the U.S is particularly concerned over South Ossetia's future because of its geographical location in the Caucasus,
"Nezavisimaya Gazeta"
adds.
The head of the South Ossetian Parliament told the newspaper
"Vremya Novostey"
that Russia's position on the referendum results was more vital for South Ossetia than recognition by Western governments. The
"Rossiyskaya Gazeta"
daily writes Russia's plans to liberalize the system for registering immigrants and the stateless early next year is laying down, in their words, a time-bomb for the country's future. Russia will eventually lose out if it continues patching up its present-day problems by slackening state control over migration and attracting a cheap foreign workforce. The paper believes Russia needs common sense in drafting its new labor immigration policy. The daily
"Trud"
writes that the average hourly wage in Russia is the equivalent of about two dollars. That's 8 to 10 times less than in the U.S. or Germany.
You can share this story on social media: