Russian press review, 1.01.07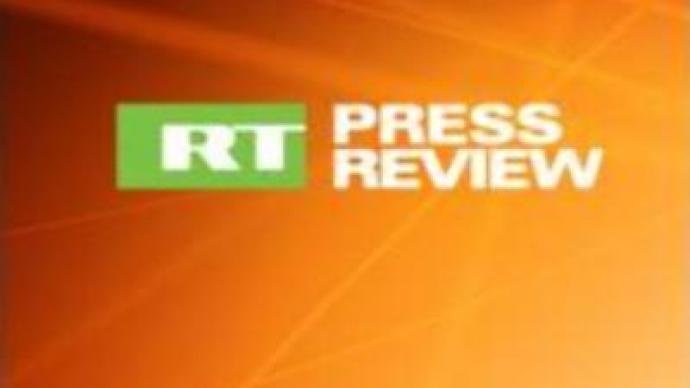 Most Russian weeklies are looking back at the news stories of the past 12 months and predicting what may happen in the coming year, with the forthcoming parliamentary and presidential elections topping the lists.
Moskovskie Novosti
focuses on Russia's future beyond the presidential election campaign in 2007. The daily writes that President Putin's presidency will enter history as a period of 'stability', especially in comparison to the chaos of the 1990s. The paper adds Russians believe that he's raised the country from its knees and returned self-respect to its people.
Moskovskie Novosti
writes that Mr Putin's supporters will vote for almost anyone the president recommends. The weekly
Expert
chooses its "Man of the Year". It underscores that with Russia's growing international role, the country's Foreign Ministry is crucial to communicating Russian interests abroad. And the man at the heart of the country's ever more prominent emergence on the international stage is Sergey Lavrov – whether it's hosting the G8 Summit, negotiating Russia's accession to the WTO or scrutinising foreign oil companies' business.The theft of more than 200 artifacts at the state Hermitage Museum is the focus of
Echo Planety
magazine. It writes that the incident has exposed the underfunding and neglect of Russian museums, but adds that it has spurred on efforts to improve the current situation. A new system of control is being implemented, which will help investigate museum thefts and also help prevent them. Recalling the major events of 2006,
Russky Courier
newspaper says the year was "a milestone in modern Russian history". It writes that Russia's stance in defending its interests – specifically the gas dispute with Ukraine at the turn of the year, the "diplomatic row" with Georgia and the G8 Summit in St Petersburg – all served to remind the world of the country's might and brought it back to the forefront of world politics after 15 years of retreat.
You can share this story on social media: