Russian press review, 10.04.07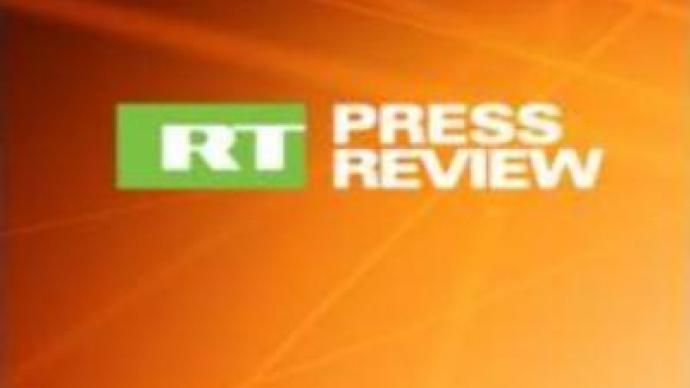 The Russian press speculates on the worsening demographical situation in the country, writes about the Ukrainian political crisis and also comments on the visit of an Iranian nuclear negotiator to Russia.
Iran has announced it is ready for industrial production of nuclear fuel.
Nezavisimaya gazeta
comments on the visit to Russia by an Iranian negotiator who the UN Security Council banned from traveling. The daily says the trip could cause a divide between Russia and other members of the international community who are looking for a tougher stance towards Iran and its nuclear programme. The paper writes that Russia is now in an awkward position and has to justify its actions.
Trud
reports on the situation in Ukraine which has now escalated again after a peaceful Easter holiday. The paper says irritation is growing between the opposing groups – between Kiev residents and those who came to the Ukrainian capital to rally. The paper looks at the rumors on the street and the opinion of the ordinary person in the country.
Rossiyskaya gazeta
says the Russian President has boosted support for priority national projects. One of the key issues to tackle is the looming population crisis. Necessary steps include better medical services, improved maternity care and attractive mortgage schemes.
Kommersant
says the attempt of the opposition to hold a huge march of disagreement is not coordinated enough. The organizers have met with city officials and human rights advocates in the presidential administration to overcome the ban on the rally but failed to convince the authorities. The paper also says not all organizers were allowed to attend the talks.Finally,
Komsomolskaya pravda
marks the birthday of a famous Russian female poet Bella Akhmadulina. She appeared on the stage in the sixties when, as they say, poetry pervaded the air. The paper says, she survived censorship and supported many Soviet dissidents.
You can share this story on social media: