Russian press review, 09.04.07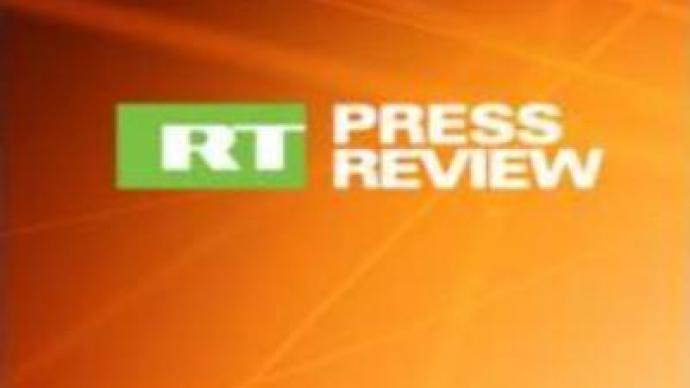 Russian press writes about the political crisis in Ukraine, examines conditions at Russian prisons and also meditates upon toughening punishment for people who break traffic rules in the country.
Nezavisimaya Gazeta
warns that the political crisis in Ukraine threatens to split the country as the President is determined to see through his decision to dissolve parliament. The daily says Viktor Yushchenko will do everything possible to hold early parliamentary elections even if half the country, which supports the government, refuses to participate. To secure global support Yushchenko is appealing to the EU and the U.S. and not without success. Although European leaders have demonstrated restraint in the conflict, they are leaning towards Yushchenko or Yulia Timoshenko – the main government's critic, concludes the paper.
Komsomolskaya Pravda
says the political crisis in Ukraine will affect ordinary people most of all. Street vendors look back to the events of 2004 when people's purchasing power has dropped dramatically. With the standard of living starting to improve, fears of a new crisis have already infiltrated the people's minds. Conditions at Russian correction facilities are examined in
Novye Izvestia
. The paper says that the penitentiary service and human rights groups have noted a rise in the number of prison inmates as well as violations of their rights. Nearly 6,000 people are sent to prison monthly including those convicted of petty crimes. Poor sanitary conditions, abuse from prison administrators and a lack of healthcare which has reportedly led to nearly 17,000 prisoners being infected with TB annually are pointed out. And finally,
Vremya Novostey
refers to opinion polls which suggest that a great number of Russians support tougher punishment for people who break traffic rules. Those asked – both drivers and pedestrians – agree that traffic in Russia is dangerous and is getting worse each year. The daily underlines the contradiction in the respondents' attitude to the problem and their actual behavior on Russian roads.
You can share this story on social media: