Russian press review, 08.04.07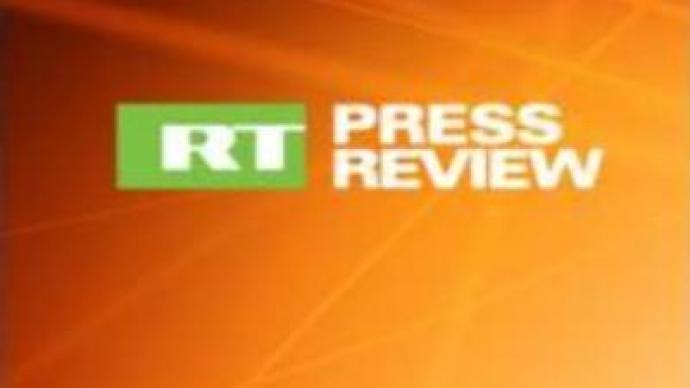 The Russian press argues about some Russian authorities' initiative to pay people for co-operation with the state. It also comments on the EU's relations with Russia and the situation in Ukraine.
Profil
looks at the initiative of some Russian authorities to pay people for their help in preventing or investigating crime. The magazine says the tradition of active co-operation between the state and citizens – which is widespread around the globe – was popular in Tsarist and Soviet times.But if before the Bolshevik Revolution it was not considered immoral, in Soviet Russia the meaning of such co-operation became distorted, as because of false evidence millions of innocent people were imprisoned or executed.
Profil
concludes that reviving the tradition, authorities should remember that negative cultural context.With widespread celebrations of the 50th anniversary of the European Union, Russia's
Itogi
analyses the union's relations with Russia. With the recent expansion of the EU, the issue could become a stumbling block within the organisation, according to the paper. The EU is literally divided into groups over ties with Russia. The old members of the union – Germany and France – are trying to find agreement, while the newcomers distance themselves from Russia.The paper notes that if the two opposing blocks fail to find a compromise, the EU will have no clear foreign policy or, in the worst case scenario, will break into blocks.
Itogi
says such a scenario is not beneficial for Moscow as Russia is interested in a strong partner in the region.The
Moskovskiye Novosti
weekly looks at the situation in Ukraine. The paper says the ongoing events do not look disturbing and can hardly be compared with what happened in 2004. The opposition is relatively inactive. It prefers to focus on possible pre-electoral campaign rather than street rallies. Local experts predict that if pre-term elections do happen, they will become the dirtiest in Ukraine's modern history as intrigues with mutual accusation have allegedly been heard.Staying with Ukraine,
Russky Kurier
says the possible pre-term elections will benefit Yulia Timoshenko most of all. She will use all her charm to secure people's backing and, according to experts' estimate, she could achieve her goal. But in the struggle for leadership, the political rivals could lose the country, writes the paper. In Ukraine, shaken by political and ethno-cultural conflicts, separatist ideas gain ground, making the threat of splitting the country quite realistic.
You can share this story on social media: