Russian press review, 08.03.07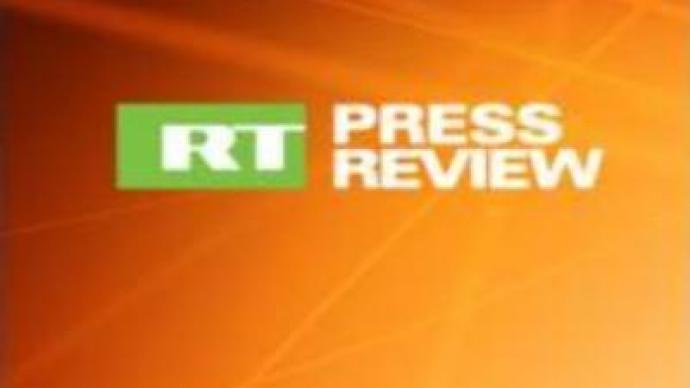 The Russian press writes about Russian medical system, where doctors refuse to work on public holidays, takes a look into the future of Moscow and at football security in Russia.
Novye Izvestia
turns its eye to the Russian medical system, where doctors refusing to work on public holidays are becoming a serious problem. The paper considers the death of a man that happened because doctors had refused to treat him during the New Year holidays. By the time the festivities were over, the man had died. Often entire hospital wards are staffed by just one doctor and a couple of nurses. And the paper says even they frequently drink at work to celebrate the holiday. Doctors are even quoted as recommending that people don't fall ill over public holidays in Russia. It could cost you your life.
Nezavisimaya Gazeta
takes pity on teachers in the Volgograd region who appear to be fighting a losing battle with rebellious students. Using their mobile phones as cameras, problematic students are engaging teachers in what the paper describes as psychological warfare. Masters of school espionage are outdoing each other to get secret video footage from classrooms, toilets and even the staff room. The paper says some schoolchildren deliberately provoke their teachers, in the hope that they will react with physical force. The compromising video can then be used to blackmail the teacher into giving better grades.
Rossiskaya Gazeta
takes a look into the future of Moscow, and it appears the future is largely underground. Their article contends there are now so many people and cars in the Russian capital, that the only way to sustain the current quality of life, is for Moscow to dig itself into the ground. The paper examines ambitious construction plans which suggest up to 70 percent of garages could easily be built subterraneously. Roads and entire shopping centres could follow, freeing the streets from parked cars and traffic jams. Moscow mayor Yuri Lushkov is determined his city will not follow in Tokyo's footsteps, where flyovers deprive the city of its beauty.
And ending with an article on sports,
Rossiskaya Gazeta
looks at football security in Russia. On the eve of the new season, Russia's interior minister and the head of the Russian football association have joined forces to set out measures to provide security and prevent hooliganism. With a record 3.4 million people visiting games last year, football has become an integral part of Russian culture. But with games at big clubs such as Spartak, CSKA and Zeneet frequently attracting violence, it's not always safe to go. Clubs are now expected to define rules of conduct and provide in-house security services to assist the police.
You can share this story on social media: