Russian press review, 07.12.06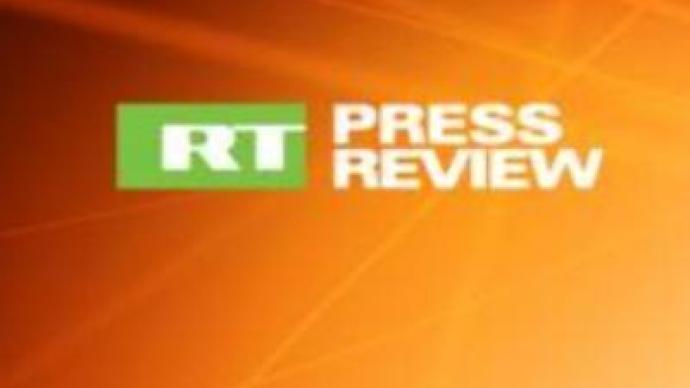 Russian press writes about Boris Yeltsin's view on the reasons for the USSR collapse, a legislation draft giving Russian president new powers, and the life on homeless children.
"Rossyiskaja gazeta"
publishes an exclusive interview with the first President of Russia Boris Yeltsin. He speaks on one of the most fateful events during his presidency – the creation if the CIS. Yeltsin explains why the leaders of the Soviet Union had to sign the treaty; why he thought it was the only way to save the country from economic and humanitarian catastrophe, and what prospects the alliance has today.
"Nezavisimaja gazeta"
reports on a new initiative put forward by State Duma deputies from the ruling "United Russia" party. If signed by President Putin, the legislation about on how the country would react to an international emergency situation would give him the power to apply economic sanctions to any country. Created at the height of confrontation between Russia and Georgia, the law is aimed at defending the interests of Russian citizens and their businesses. But both the creators of the legislation and its critics agree that it will cause nothing but more problems for Russia itself.
"Trud"
prints the shocking results of a survey on the lives of homeless children living on the streets of Moscow. Despite living in basements and gutters, wearing dirty clothes, sniffing solvents and begging, they are more likely to live this miserable life than return home. But life in state orphanages does not seem to be much happier. 10% children there end up committing suicide, 40% go on to become offenders and 30% become alcoholics and drug addicts. The paper goes on to ask who is to blame – the state or the families. It also discusses how the situation could be improved.
"Smart money"
presents a portrait of a modern Russian bureaucrat. Based on serious sociological research, the survey reaches a disappointing conclusion – the typical Russian bureaucrats are highly corrupt and profit-oriented, with no regard for the public or its opinion. What really matters to them are political interests or the interests of their bosses, and potential punishments.
You can share this story on social media: