Russian press review 07.11.2006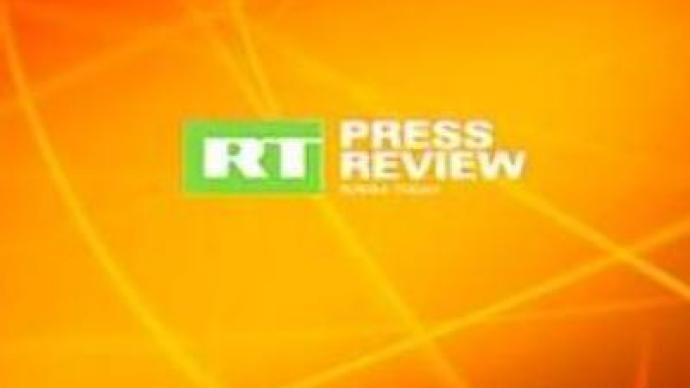 Russian press writes about the 1917 October Revolution's anniversary, complicated relations with Kazakhstan, high level of corruption in Russia and poor state of infrastructure in the country.
The daily
"Novye Izvestia"
quotes a recent public opinion poll that shows more than a half of Russians believe the 1917 October Revolution was positive for the development of the country, while a quarter think the opposite. The poll was conducted ahead of today's 89th anniversary of the revolution that is being marked in Russia. The daily
"Gazeta"
writes the death sentence on Saddam Hussein has outraged the majority of Russian politicians. Representatives of most sections of the Russian State Duma have described the verdict of Iraq's Supreme Criminal Court as "arbitrary". They also called it "an act of political vandalism". The daily quotes the head of the State Duma Foreign Affairs Committee Konstantin Kosachev who also sees the reason behind this harsh verdict in the mid-term elections in the US, because «for the Republican party this verdict is the only victory and the only trump card in the forthcoming elections."
"Moskovsky Komsomolets"
newspaper says that Kremlin's imperfect CIS policy based exclusively on pressure and energy dependence is distancing even its most loyal ally – Kazakhstan. According to the daily, Russian investment in Kazakhstan – just $2.2 billion since 1993 – have been laughable compared to at least $20 billion by the United States. The paper writes Kazakhstan's vital geographical and geopolitical location as well as Moscow's faulty political line towards the CIS have forced Kazakh President Nursultan Nazarbayev to diversify the country's economic policy.
"Moskovsky Komsomolets"
also publishes an interview with Kazakh Foreign Minister Kasymzhomart Tokayev who says there is no backstage plot against Russia. Kazakhstan is building new oil and gas pipelines with a single aim to diversify the delivery of gas and oil to world markets. Transparency International has published its traditional index of corruption in various countries.
"Rossiyskaya gazeta"
writes Russia is 126th out of 159 nations on the list, much lower than Kazakhstan. Finland, Iceland and New Zealand are the leaders in financial transparency.In an interview with
"Rossiyskaya Gazeta",
Alexander Buksman, the Russian First Deputy Prosecutor General says the amount of money used to bribe Russian officials is equal to the federal budget. Thus, an "average" corrupt official can afford to buy a 200 sq m flat from the bribes he receives in just one year. Russians fear accidents twice as much as terror attacks.
"Nezavisimaya Gazeta"
says citing the results of a public opinion poll. Experts say more than half of the country's housing and utilities, like boilers and pumping stations, have to be replaced. The consequences for people caught up in these accidents are also scary, the daily writes, as the government pays no more than nineteen hundred dollars for a death in accidents caused by human error or negligence.
You can share this story on social media: