Russian press review, 07.04.07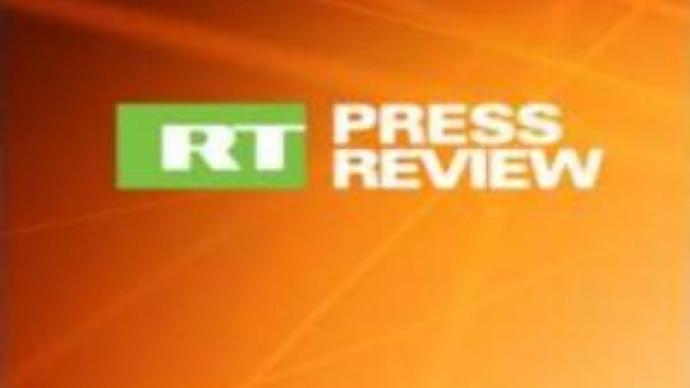 The Russian press argues about the decree on the abolition of conscription, allegedly signed by Mr Yeltsin, comments on bikes' chances to become an alternative to cars in Moscow and possibility of government terms extension.
The daily
Novaya Gazeta
claims to have a decree signed by the former Russian President Boris Yeltsin in 1996 on the abolition of conscription in the Russian army. This has been a contentious issue in Russia for some time as the army attempts to modernise and reform. A number of politicians have been calling for conscription to be gradually phased out but have met with resistance from senior members of the armed forces. The war in Chechnya and the resulting loss of life in the Russian armed forces sharpened the issue considerably. The paper claims that President Yeltsin signed a decree for conscription to be abolished by the spring of 2000, but that it was ignored by his successor president Putin. The article concludes by asking what has happened to this decree and whether Mr Yeltsin remembers signing it.
Vedomosti
is running a feature that more and more Muscovites are turning to bicycles to get around. As Moscow experiences the worst traffic jams in Europe, some estimates put the number of cyclists as high as 3 MLN. The article does not yet see the bicycle becoming a viable alternative to the car in the Russian capital, as Moscow does not possess the infrastructure to cope with a large number of them. It also points out that while many Muscovites may possess a bike, they often see it as a sport rather than a viable way of getting round the city and will not give up their cars. This story in the daily
Izvestia
raises the sensitive question of whether terms of central and local government should be extended. The paper examines the case of Roman Abramovich, governor of the Far Eastern region of Chukhotka and owner of London's Chelsea football club. Mr Abramovich is known to have asked President Putin several times if he can step down as governor. To date all his requests have been refused. It then gives the example of the Moscow Mayor Yury Luzhkov, who has been mayor of the capital since 1992, during which time the city has seen unprecedented growth and development. The article then quotes Vladimir Platonov, a deputy for the Moscow region in the Russian parliament, who asks whether it could become legal to extend the terms of political leaders, including that of the President.
You can share this story on social media: