Russian press review, 06.03.07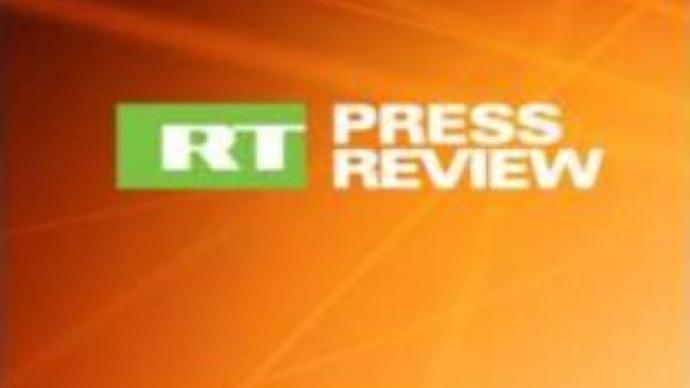 The Russian press writes about possible dismissal of Russian Health Minister Mikhail Zurabov. It also investigates into corruption in Moscow's municipal services and the fate of servicemen lost in action in Chechnya.
Nezavisimaya Gazeta
writes about shortfall in prescription medicines for people on benefits. It tells that the ruling United Russia party has made an ultimatum to the Russian Health and Social Development Minister Mikhail Zurabov. By March 20 he must either present a clear plan on how to overcome the current crisis or be dismissed. However, the Duma opposition does not believe that ultimatum will bring any fruit. They say that United Russia is trying to cover themselves, Mr Zurabov and the government on the whole. And above all they are trying to protect the First Vice-Premier Dmitry Medvedev who controls the social sphere, the paper reports.
Noviya Izvestia
gives the results of its investigation of street-cleaners in Moscow. According to the official data, only local people work as street-cleaners, and the city government pays them a lot of money from its budget. On the contrary, experts say that the majority of street-cleaners are illegal guest workers from CIS countries, mainly from Tadzhikistan, why get significantly lower wages. Muscovite street cleaners earn over $US 450 per month. The average illegal worker gets some $US 150. That's why the management prefers to register their relatives or other people as street-cleaners and give the work to guest workers with less salary, keeping the margin for themselves. Tadzikistan is considered the poorest CIS country. The average salary there during the last seven years does not exceed $US 15. About 1.5 MLN Tadziks live and work in Russia.
Nezavisimaya Gazeta
continues on writing about Russian servicemen still missing after the two Chechen campaigns. The presidential commission on the issue was dissolved and it is not clear who is doing the work. The Union of Soldier's Mothers Committees claim that there are about 800 servicemen missing, and that the Russian Defence Ministry has a special map of more than 200 unknown burials places. The Deputy Defence Minister Vladimidr Shamanov said that the search for dead servicemen in Chechnya is not under his responsibility. He also added that his commission will work abroad. They are ready to start the search of missing servicemen in co-operation with Afghanistan, Korea, Vietnam, Angola and other countries where Russian soldiers had taken part in military operations.
Komsomolskaya Pravda
writes about Valentina Tereshkova, the first woman to fly in space. "Chayka" – her call sign – celebrates her 70th anniversary. After years of silence Ms Tereshkova told the journalists about all the difficulties she had experienced during the flight. She said at the start they didn't experience problems, but after entering the orbit the spaceship programme made an error and instead of approaching to the Earth the ship flew further into the orbit. The error was later corrected manually.
You can share this story on social media: