Russian press review, 05.12.06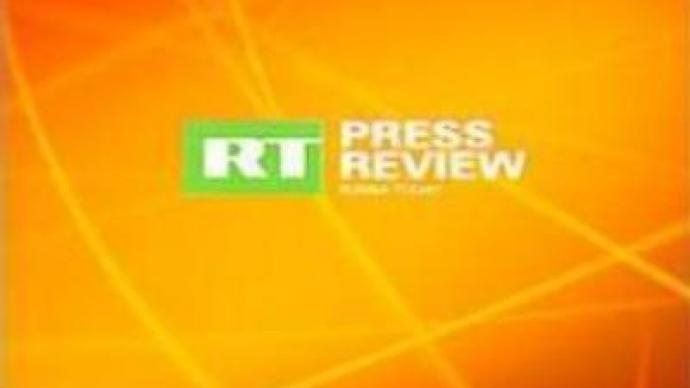 Russian press writes about Moscow's policy in the Caucasian region, a ban on rice import, which may result in grocery crisis, and possible criminal prosecutions against negligent airlines executives.
"Nezavisimaja gazeta"
gives a dismal forecast for the situation in the North Caucasus. By raising gas prices and tightening migration policy, Moscow risks losing its partners in the region. The daily suggests a cooling in Russian-Azerbaijani relations will force Baku into an economic alliance with Georgia, drawing it closer to the West and away from Russia. It will also motivate Azerbaijan to develop its own gas fields and solve its fuel problems without Russia. The paper predicts the dispute over Nagorny-Karabakh will be solved soon, but not in the way Moscow would prefer. All this combined will inevitably weaken Russia's position in the region.In another article the paper reports on a ban imposed by the government on the import of rice into Russia. The reason for this measure, according to the authorities, was the detection of genetically modified plants and pesticides in imported rice. But according to the paper, the ban is aimed at protecting Russian producers, who were unable to compete in terms of prices or quality. Analysts say the measure could lead to a grocery crisis, as import make up half of all the rice consumed in Russia.
"Rossyiskaya gazeta"
publishes an interview with Nikolay Senkevich, general director of "Gazprom-media" – the biggest media-holding in Russia. Speaking about the situation in the media market, he points out that Russia's mass media does not influence the real social and political situation in the country, but merely reflects it. Senkevich says Russian TV and press do not promote new ideas because they are tied to whatever sells and are preoccupied with the profits they stand to lose.Russian airline executives could be charged with allowing air crashes to happen if safety rules are not obeyed, writes the "
Vedomostidaily"
. The Russian Prosecutor's Office and Transport Ministry have adopted a document that allows the criminal prosecution of company managers in cases where an accident leads to casualties, and the commercial interest of the company is proved. Examples of this are the use of counterfeit jet parts or excessive fuel economy. From now on, prosecutors will be looking for a link between top management decisions and accidents that occur. Though no such cases are known yet, Vedomosti makes a comparison with the maritime industry, where ship owners are sued when safety rules are violated.
You can share this story on social media: