Russian press review, 05.04.07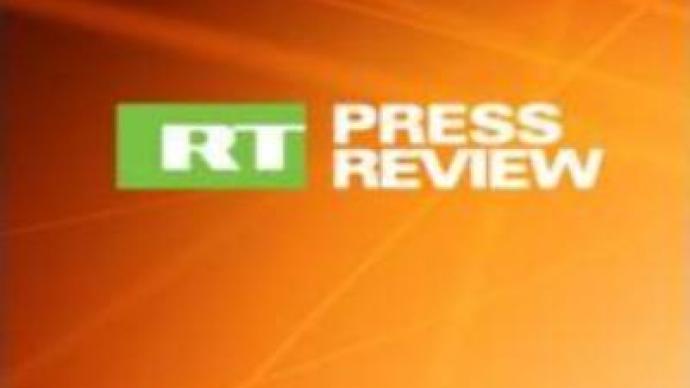 The Russian press comments on the new law by the Moscow government about rallies in the capital, dwells on the annual report on the human rights situation in the country and also looks at the adoption of children in Russia.
Rossiyskaya Gazeta
focuses on a report on human rights violations in Russia, produced by Russian Human Rights Commissioner, Vladimir Lukin. The paper says this is the third such report in ten years. According to Mr Lukin, most people complain of education, health care and the army while only 5% are not happy with the freedom of expression level. As for human rights in Chechnya, the Russian ombudsman says the situation has improved. However, the paper concludes by saying there are still some cases of violations by the authorities.
Vremya Novostey
says the new law makes it much harder for Muscovites to hold any kind of demonstrations or public meetings. It points out that the law still does not make it clear what exactly a public meeting is and instead just gives the bureaucrats more power to control any sort of gathering be they political or social.
Novye Izvestya
concentrates on the opposition the new law has created. It quotes some of the Moscow Duma deputies as saying it contradicts the Russian Federal Law and gives the capital's government more opportunities to ban any kind of rally. The newspaper says the law will only make the situation worse and can even cause violence. It stresses that the new rules are so strict and complicated that when people apply to hold rallies, it will be hard to follow the procedure.
Novye Izvestiya
also looks at the situation of adopting children in Russia. The daily says it is a little bit of a paradox: the government keeps increasing financial benefits for those who adopt or foster children, but the amount of money is still so small that it does not encourage many people to do it, and so thousands of children remain in orphanages. The newspaper gives statistics showing that over half of Russians are willing to adopt, but they simply cannot afford it.
You can share this story on social media: