Russian press review, 04.03.07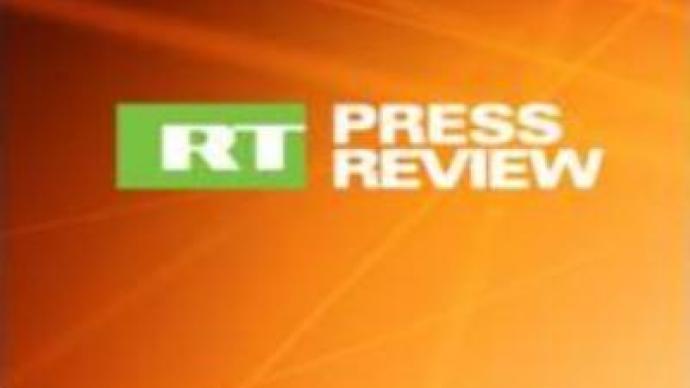 The Russian press writes about outspread of corruption in the country, Russia's growing economic ties with Norway, the new president of Chechnya, the upcoming Women's Day and the perils of living in a big city.
Ogonyok
writes some provisions of Russia's new anti-corruption bill, including strict measures against money-laundering and the introduction of criminal responsibility for illegal personal enrichment, could be opposed by the country's business and political elite. The weekly also says, citing a Russian Public Chamber report, that only 1% of corruption crimes, predominantly among the lower ranks of power, are registered in the country, while kickbacks account for almost 2% of all state contracts. Also on this subject,
Ogonyok
carries an interview with sociologist Olga Kryshtanovskaya. She says a so-called "veto group" of rich bureaucrats has emerged in Russia in the years of reforms. They are vested with powers to allow or forbid certain things to other citizens and have amassed fortunes by taking bribes for issuing these permits.An article in
Itogi
analyses possible consequences of the recent merger of the Norwegian oil and gas giants, Statoil and Norsk Hydro, for Russia's positions on the European energy market. It says Russia and Norway, Europe's only energy suppliers, will have to decide whether they are rivals or partners. Experts quoted by
Itogi
believe co-operation between Russia and Norway in what they call "hydrocarbon interests" would be a better solution for both countries. They suggest Gazprom could allow the Norwegians to take part in the development of the Shtokman gas deposit while Norway could allow Russia to use its pipelines for the transportation of Russian gas to Europe.
Vlast
writes the nomination of Ramzan Kadyrov as a candidate for the Chechen presidency will help President Vladimir Putin to preserve what the weekly calls the visibility of peace and stability in Chechnya. The weekly says Mr Kadyrov is the only person who can control the army of ex-militants who surrendered during the recent amnesty campaign in the republic. Without him, this army could easily turn its guns against Russia again.With International Women's Day approaching,
Moskovskiye Novosti
has an interview with academician Yevgeny Primakov on women's role in business and politics. Mr Primakov says more Russian women are now working in business than in politics. However, he believes it is not the result of any kind of gender discrimination.And finally,
Argumenty i Fakty
claims residents in big cities often suffer from phobias and fears without even knowing that they do. The weekly suggests that long walks, more physical exercise, trips to the country, fishing or mushroom picking as well as limited access to TV and the Internet could minimize the negative effects of urban life.
You can share this story on social media: