Russian press review, 03.04.07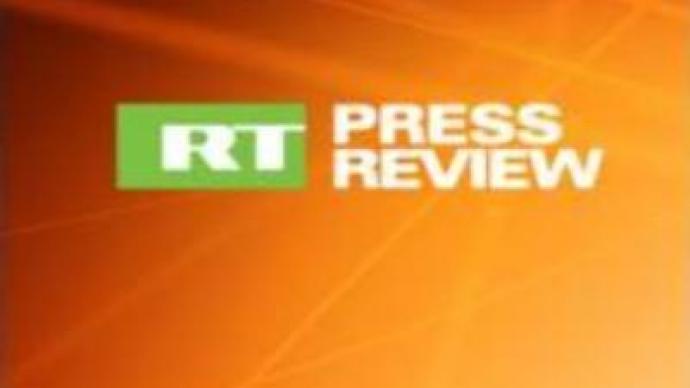 The Russian press focuses on the political crisis in neighbouring Ukraine and makes prognosis concerning a possible U.S. invasion of Iran. It also writes about a new social service in the country and the Glonass navigation system.
Nezavisimaya Gazeta
daily reports on the political crisis in Ukraine where President Yushchenko has dissolved Parliament and earlier concerns by Aleksandr Moroz, the speaker of Ukraine's Parliament. According to the paper, he said there had been no legal grounds to disband it. Mr Moroz also warned they would not obey the presidential decree and would file an appeal with the Constitutional Court.
The
Komsomolskaya Pravda
newspaper looks at the possible U.S. invasion of Iran. The paper says the most likely time is 4 a.m. on April 6. As the daily notes, such an act would have sweeping and grave implications for the whole region.
Rossiyskaya Gazeta
daily reports on the new social service that will protect citizens from bureaucrats. It can help in case of any arbitrary decisions or red tape. The paper says the authors of the bill will use international experience.
Nezavisimaya Gazeta
daily says the new Russian navigation system Glonass is set to be a match for the U.S. anti-missile defence plans. Currently, says the daily, the whole world as well as Russia uses the American GPS system. However, in case of military conflict the U.S. can easily bar other countries from using it. That is why Russia needs an independent system that, apart from military purposes, will also aide to industrial development.
Finally, the
Trud
newspaper reminds of those people who discovered national treasures that Russia benefits from now. Many geologists who found oil, gas and diamond deposits have been largely forgotten. As the paper comments, it is ironic that many of those who secured oligarchs and the country's billions of dollars lived and died in poverty.
You can share this story on social media: