Russian press review, 03.03.07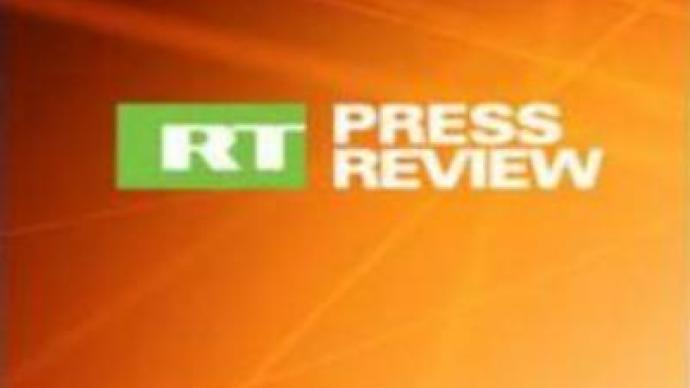 The Russia press comments on the Russian Prime Minister's visit to Japan and the Ukraine's plans to restore the rights and status of the Crimean Tatars, deported and repressed on ethnic grounds under Stalin's rule.
Expert
writes that this week's visit to Japan by the Russian Prime Minister, Mikhail Fradkov, demonstrated a significant change in Japan's attitude to partnership with Russia. Economic pragmatism, it says, now outweighs political differences. The thorny issue of the Kuril Islands has been the main stumbling block to Japanese investments in Russia until recently, but Russia's strengthening economic ties with China have forced Japanese businessmen to revise their stance.
Expert
quotes Igor Bunin of the Russian Centre for Political Technologies as saying that Japan is gradually losing its political reservations, and may become Russia's business partner for the first time in many years.
Moscovskie Novosti
comments on plans by Ukraine's President Viktor Yushchenko to restore the rights and status of the Crimean Tatars who were deported and repressed on ethnic grounds under Stalin's rule. The weekly says that most Crimean residents fear the Tatars will seriously strengthen their position in the region, especially if ethnically-based political organizations are created for them. Experts quoted by the paper claim that Mr Yushchenko may be using the Tatars as an instrument to fight Russian nationalism and influence in the Crimea. Furthermore, the legalization of the Majilis, an ethnic Tatar legislature, will vest real powers in Yushchenko's only political ally in the peninsula.
Argumenty I Facty
carries an interview with the prominent Russian film director and State Duma Deputy, Stanislav Govorukhin. He thinks that very few positive changes have taken place in Russia in the last 15 years. Most Russians are still deprived of civil rights because the country's laws don't work and an ordinary citizen has no one to complain to. Asked for his opinion of President Vladimir Putin, Govorukhin described him as a strong leader who is secretive about his true plans and ideas.
Trud
tries to dispel rumours that Russia has banned tulip imports from the Netherlands. It explains that a month ago Russia stopped cooperation with 24 Dutch phytosanitary inspectors who regularly made paperwork blunders. The paper quotes the opinion of Russian flower shop assistants who think that home-grown tulips are of the same good quality as Dutch flowers. In addition, they are cheaper and can be a pleasant surprise to Russian women on International Women's Day on March 8.
Moskovsky Komsomolets
writes a new Russian female trio, "Serebro" (Silver), will most likely represent the country at the Eurovision-2007 song contest in Helsinki in May.
You can share this story on social media: