Russian press review 02.02.07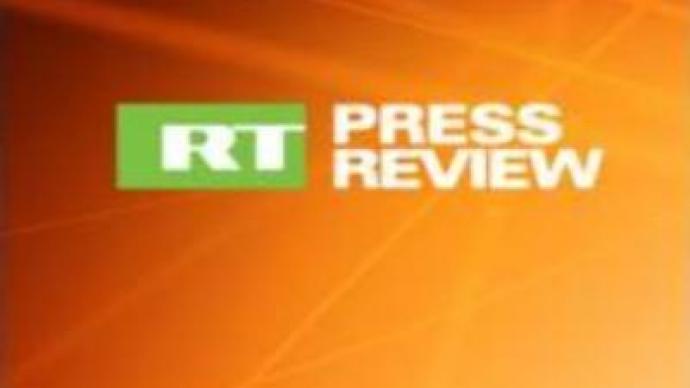 The Russian press discusses various subjects the Russian president Vladimir Putin touched upon at his annual press-conference, looks at the Kosovo dispute and analyzes the phenomenon of bloggers pretending to be prominent figures.
Rossiyskaya Gazeta
newspaper writes Vladimir Putin was doomed to face questions about a successor as it's likely to be the last Q&A session he'll face in office. The paper says it's symbolic it took place on Boris Yeltsin's birthday, as he was the first Russian president to appoint a successor.
Izvestia
daily quotes a political analyst who says Vladimir Putin is setting himself up as the moral leader of the nation for when he steps down. It means he'll try to ensure the continuation of his policy and help to make sure a responsible government is formed.Another political expert, in
Izvestia
, says Putin's unwillingness to name a successor means he knows he's powerful and can control the situation.And one prominent journalist says the media should have prepared more interesting and provocative questions.According to him the conference was boring, and the chance to get the president to say things he'd never said before was missed.
Trud
newspaper publishes an interview with well-known Russian journalist Nikolay Svanidze who talks about Putin's massive popularity.He says it's because Putin replaced Boris Yeltsin who had a very low rating. Plus under his rule Russia has once again grown confident and regained its national pride.All positive changes associated with Putin according to Svanidze.
Nezavisimaya Gazeta
daily looks at the Kosovo dispute and says while the West wants to define the status of the territory as quickly as possible, Moscow is not in such a rush.According to the paper, Russia wants a solution which could be used in similar disputes such as those in Abkhazia, South Ossetia and Transdniester. At the same time, the daily says Moscow understands there's unlikely to be a single approach to all the issues.So a final decision could depend on whether Moscow can get other compromises from the United States.
Novye Izvestia
daily says more and more impostors pretending to be well-known people are launching Russian internet blogs.Apparently you can find virtual diaries of almost all Russian politicians, including President Putin, in the LiveJournal community.
Novye Izvestia
warns the consequences could be serious with the possibility some will be used as a political tool to shape public opinion.
You can share this story on social media: