Energy co-operation on table at Russian-Turkmen talks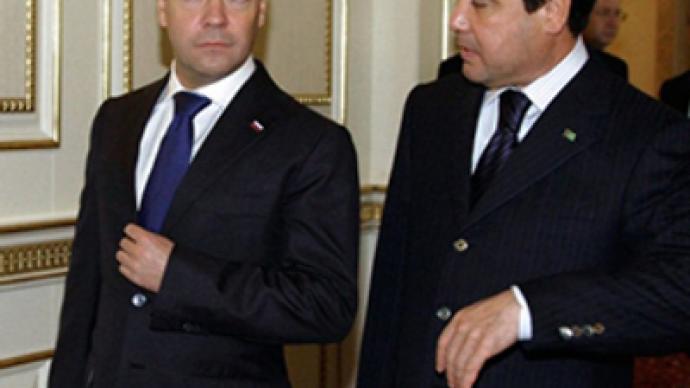 Energy co-operation is high on the agenda at negotiations between Russian and Turkmen leaders. Russian president Dmitry Medvedev is in Turkmenistan at the invitation of his counterpart Gurbanguly Berdymukhammedov.
"We believe that energy is the key element of our co-operation," Dmitry Medvedev said during talks with his Turkmen counterpart. "We are ready to further develop interesting areas of this cooperation in the energy sector."
Medvedev added that energy efficiency and new technology are key to future co-operation between the countries and said that the sides agreed to hold innovation forum in Ashgabat in 2011.
According to Deputy Prime Minister Igor Sechin, a member of the Russian delegation to the country, Russia is ready to take part in Turkmenistan's five energy projects.
He added that the sides are considering Gazprom's participation in the Trans-Afghan gas pipeline construction project.
"Gazprom is in talks with partners, in particular, Turkmengaz and confirms strict compliance with the obligations under the current contract [on Turkmen gas supplies to Russia] signed during the Russian president's previous visit late last year," he said.

"New projects are also being discussed, in particular the possibility of Gazprom's participation in the TAPI [Turkmenistan-Afghanistan-Pakistan-India] gas pipeline construction project," Sechin added.
At the talks Dmitry Medvedev said that Russia values the active presence of large Russian companies on the Turkmen market.
He added that agriculture and inter-regional ties remain other important aspects of the countries' co-operation.
You can share this story on social media: