Russian Premier in Japan for talks on bilateral relations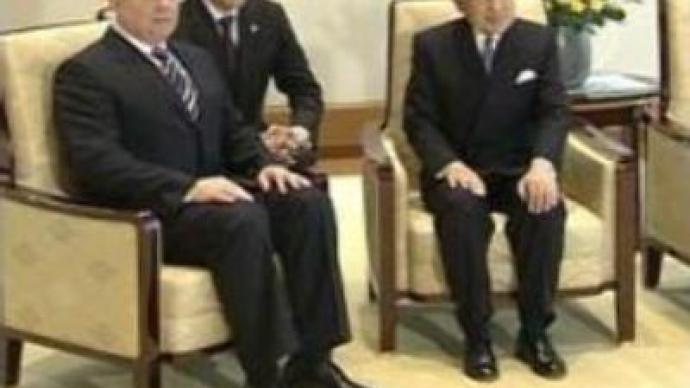 Russia's Prime Minister, Mikhail Fradkov, says a territoral dispute over the Kurill Islands should not become a stumbling block in relations with Japan. Mr Fradkov is in Tokyo to boost business and smooth tensions.
During the 2-day talks trade and energy issues will be discussed, as well as the possibility of Russia enriching Japanese uranium.Mr Fradkov says the 62-year-old dispute over the Kurill Islands will eventually be resolved.
"As long as we solve economic issues that are indeed of great significance for the people, the territorial dispute will eventually be solved, one way or another, and not in the manner of waiting and politicising but by going towards each other and creating favourable conditions,"
Mikhail Fradkov pointed out.The 4 islands in the Pacific are known in Japan as the northern territories, and a row over the islands has prevented the signing of a peace treaty between Russia and Japan since the end of WWII. On Wednesday Mr Fradkov meets his Japanese counterpart, Shinzo Abe, when the possibility of enriching Japanese uranium in Russia could be on the agenda. Japan currently has over 50 nuclear reactors and the country's minister for trade, economy and industry has said if Japan can outsource, it will. However, this could only happen if Russian facilities are inspected by the IAEA.Japan is currently the 6th major investor in the Russian economy, with existing Japanese investments totaling around $ US 700 MLN.
You can share this story on social media: