Russian police try to track down serial killer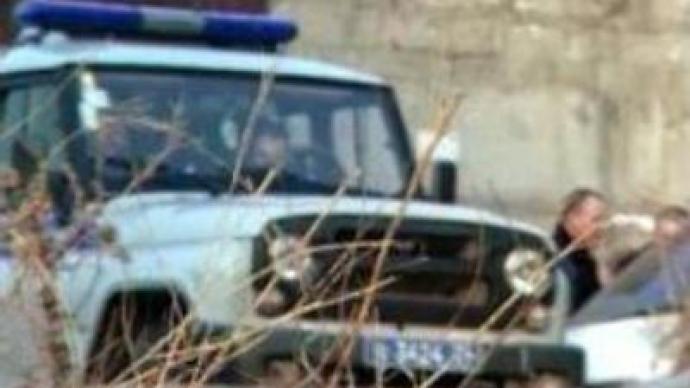 A series of child murders, including the latest in the village of Tomilino near Moscow, has raised grave concerns in Russia. It is believed a serial killer could be responsible for a string of crimes.
Many of the killings have taken place in the Krasnoyarsk Region in the south east of the country. And as police there continue their investigations, the Governor of the region has proposed fining parents who leave their children unattended. Nastya Butenkova was only ten-year-old. She was killed in the stairwell of her house as she returned from school. Nastya weighed too little to take an elevator, so she had to climb the steps. The murderer allegedly strangled her, but was scared off by someone walking by. Nastya was still alive when her parents found her. But it was too late to save the girl.And in another recent case police say cannibalism was involved when a six-year-old girl, Polina Malkova, was strangled and raped in the Siberian city of Krasnoyarsk.A psychiatrist, Mikhail Vinogradov, who helped investigate and catch several notorious serial killers in Russia, says the same person could be responsible for both crimes because of their similarity.
"In the spring, maniacs become especially active. The murder of Polina Malkova was much publicized and could have inspired another person to a copycat crime. But as the murderer of Polina is being pursued in Krasnoyarsk, he could have fled the manhunt and gone to Moscow, where it is easy to hide,"
he said.There have been other cases of kidnapping and mysterious deaths of schoolboys in Krasnoyarsk in the past few years. Police have not found the killers in any of the cases.And now the Governor of the region says that in order to protect children, the authorities should punish their parents.
"Parents abroad bear criminal responsibility if they leave their child alone in the street. The responsibilities are different if their children are five, seven or 12 years old. We should start with ourselves. We should be responsible for our own children. It is a real tragedy. The investigation is underway. Twice a day I receive reports on how it is going,"
stressed Aleksandr Khloponin, Governor of the Krasnoyarsk region.
"I cannot even imagine how such a law would be observed. How those responsible will be found and punished? Who will do that? Our police already have enough work to do. I think it is a purely populist measure,"
said Oleg Galaktionov, father of a ten-year-old girl. Even if forcing parents to look after their children proves to be effective, and even if it is supported by lawmakers, it could take months before it becomes a law.
You can share this story on social media: