Russian Parliament ratifies visa agreements with EU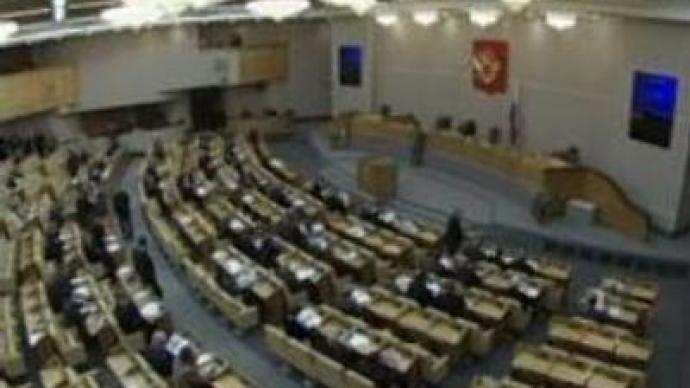 Members of the Russian State Duma have unanimously ratified two agreements that will make it easier for the citizens of both Russia and the EU to obtain visas and, in the long run, abolish them completely between Russia and the EU.
The ratified agreements signed during the Russia-EU summit in Sochi in May last year deal with the facilitation of visa procedures and re-admission. It is hoped that simplified visa procedures will take effect by next summer and will apply namely to certain categories: students, businessmen, researchers, etc. The application process is supposed to take 10 days while visa fees will remain at 35 euros for standard procedure and 70 euros for urgent procedure. The move is considered to be a serious step towards the strategic aim of removing visa barriers between Russia and the European Union, which can be achieved in several years' time. Although making travel easier for EU and Russian citizens and boosting tourism and business exchanges, the agreements are not likely to have a positive impact on state relations. There are still a lot of disagreements between Russia and the EU concerning meat exports and energy supplies.The parties are expected to continue their dialogue in this regard in March during a meeting in Moscow. Meanwhile, the ratification process is also underway in the European Parliament. The head of the Russian State Duma's international committee, Konstantin Kosachev, says this process may be used by some EU critics of Russia to settle old scores. But he believes the eventual outcome will be positive.
"There are definitely no crucial obstacles, but the procedures for the European Parliament are quite different. Debates are very tough there, and there are some forces which are trying to use the situation to provoke other disputes about Russia's internal development. That could be a subject for discussion, but it is not related to the agreements. Still, I don't think such disputes could somehow harm the ratification process in the European Parliament,"
he said.
You can share this story on social media: