Russian parents get together for forum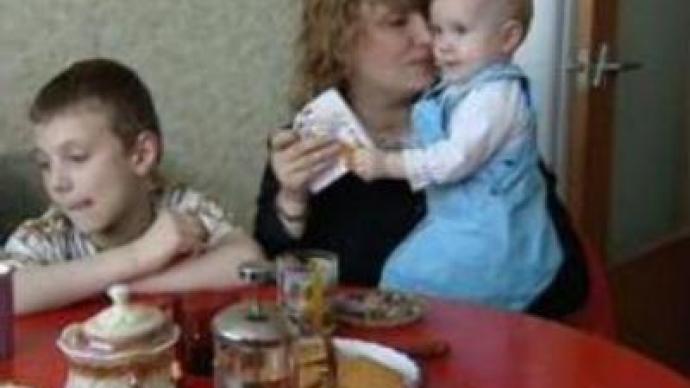 Families from across Russia have attended a forum to discuss the most pressing social problems they face and are concerned about. Among others, these include affordable housing and adoption issues.
Large family is a rare thing in Russia where the birthrate is just 1.17 – the lowest in post-Soviet times. Although the government is pushing for more people to have more children, in reality it is not that easy – there's time, money and prejudice.The Dudkos still battle against the misconception held by many that large families equal bad parenting, abuse, maybe even alcohol and drug addictions.Yet this family says their homelife is the rule rather than the exception. Ivan is busy starting up a children's clothing company, while Julia painstakingly cares for their brood. So they pay their way- but admit they need more support and – more importantly – their own apartment.
"The government program for affordable housing meets many difficulties along the way. Getting all the paperwork is a complicated matter that you can easily get lost in,"
say the Dudkos.So to generate ideas as to how this can happen – a forum has been organised – families from across the country invited to share their thoughts.Also represented here are the families, large and small, who have adopted children. There are some quarter of a million orphans needing homes – and many parents wanting to adopt. The adoption process, though, is not easy to accomplish. And those who have successfully gone through it say it is not adoption laws that are difficult to cope with but those enforcing it.
"It took us eight months to get all the paperwork. Now, thank God, it's over; the girl lives with us-and, surprisingly, she looks very much like us,"
says Sergey Glebov, adoption parent.That is why the forum is so important – for the first time parents are able to share their specific problems and work positively towards solving them.
You can share this story on social media: