"I wish the day was longer than 24 hours" – Patriarch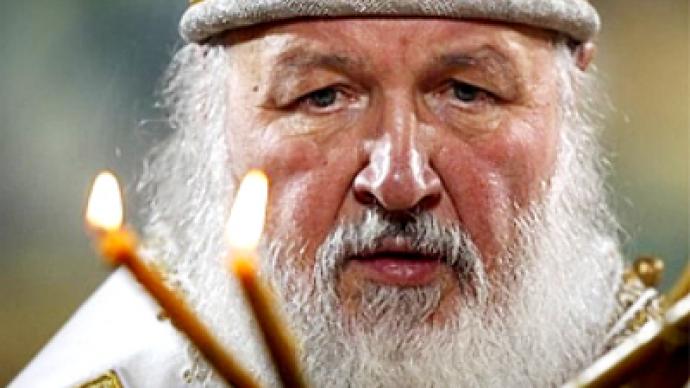 Russia's Orthodox Church marks a year since the enthronement of Patriarch Kirill. Speaking to Russian TV channel Russia-1, Kirill confessed that the past year was a time for spiritual disquiet for him.
These difficulties were of a scale that he never had previously experienced.
Traveling to countries as diverse as Belarus, Azerbaijan and Kazakhstan, he was able to learn and understand a lot.
"First of all I realized that the Russian Orthodox Church is not the church of a single country. It consist of believers of different nationalities, based in different countries and are involved in solving many different problems," Kirill said.
"I wish the day was longer than 24 hours," he said, adding that he feels while dealing with the day-to-day issues that he has little time to read and think.
Asked to name the breakthroughs the church made this year, Kirill cited the introduction of the clergy in the army and the decision to teach religion and secular ethics in schools.
Though following the latter some were quick to blame Kirill for having old fashioned goals, he says he fully supports modern approaches to religion.
"We receive frequent complaints that this or that priest has an incorrect attitude, he is to modern or has a simple approach to people. But wasn't our Savior a modern when he preached to publicans, sinners or the common folk?"
Kirill has little inclination to attribute any accomplishments of the Russian Orthodox Church to himself personally.
"I feel God's hand very strongly. I see the support of a believer who prays to the Patriarch and his clergy. While this happens, the Patriarch, I think, will continue to fulfill his duties," Kirill concluded.
You can share this story on social media: