Russian Orthodox Church on eve of historic event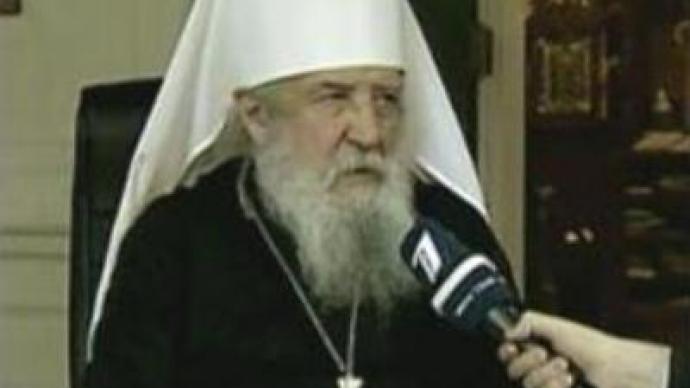 The Russian Orthodox Church is to re-unite with the Russian Orthodox Church Abroad. The two churches separated in the aftermath of the Bolshevik Revolution at the beginning of the 20th century.
The Act of Canonical Communion is to be signed on Ascension Day, May 17.The delegation of the Russian Orthodox Church Abroad, led by its head, Metropolitan Lavr from North America, is due in Moscow on May 15.Meanwhile, native Russians from Australia, Europe and the U.S. – 60, 000 in all – are also flocking to the Russian capital to witness the historic event.After signing the Act of Canonical Communion, the clergymen will officiate at a service. This historic Liturgy will take place with the Royal Doors to the high altar open, which is usually done only on Easter. This will allow all in the congregation to witness and take part in the intercommunion. It will be the first time Russian priests from all over the world will serve in the Divine Liturgy together with the clergy from Russia proper. Foreign guests will also make pilgrimages to Russia' s sacred places during their visit.
You can share this story on social media: